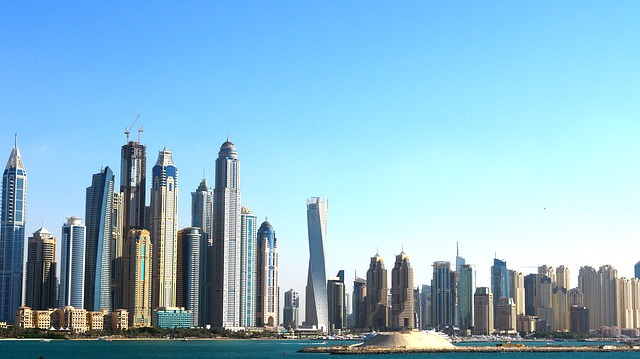 Dubai offers a diverse blend of progression and tradition. From spectacular desert landscapes to invigorating beaches, it is surely the best place to visit to relax and unwind.
This magnificent land of innovation is where modern and ancient culture meet the desert sand. Dubai's vibrant atmosphere takes pride in the warm heart of Arabia. In this fascinating place, it's impossible to have the exact same holiday experience twice because of all the variety that this travel destination offers its visitors.
Dubai is a city of ambition. It has positioned itself as a fast-growing business hub and tourist mecca. Sprouting up from the desert, there's more to the city that meets the eye. From 5-star hotels to a thriving art ecosystem, there's always something new for visitors to experience. In whatever perspective you look at it, Dubai is a beautiful contradiction of modern and culture.
To make sure that you get to enjoy an unforgettable and relaxing day in Dubai, here are three ways to help you get started.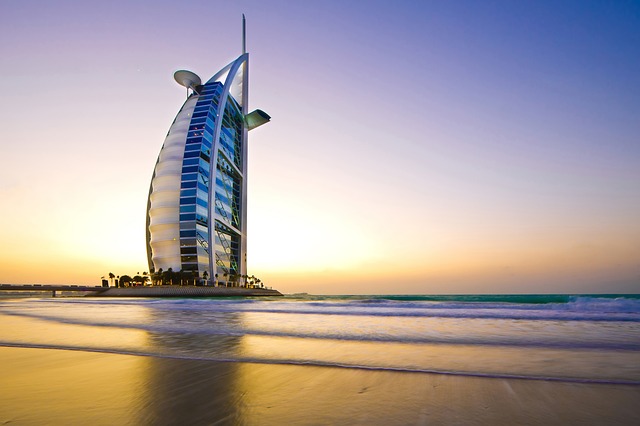 1. Hit the beach.
Enjoy the crystal clear waters amidst the sparkling desert. Worry not, for it is completely acceptable to wear your favorite swimwear at the beach.
Dubai's warm climate makes beaches the best choice for winter holidays. Stretching along United Arab Emirates' 170-kilometer coast are the white sand beaches waiting for you to take a dip. Since the creation of artificial islands, there are more and more beaches to choose from. If your tourist's heart wants to experience the calmness of Dubai's waters, don't forget to hit the beach on your visit.
Willing partygoers may also enjoy slick beach bars where the party definitely never ends. During the day, you can soak up the rays on stunning beach fronts and be entertained by international DJs during the night. It's a party haven for those who always love to have a good time.
2. Enjoy a spa.
Dubai is a reflection of impressive innovation. It is no wonder that it is booming with skyscrapers and luxury hotels. With tourists constantly flocking every year to this busy travel destination, hotels with spa offers have all kinds of relaxation packages in store for their customers, and nothing measures up to the amazing spas in Dubai.
The most indulgent way to preserve your sanity is to experience a luxury spa in Dubai. Although luxury doesn't come cheap, your body will be very thankful for it. Carve-out your "me" time and book a relaxation day, because after all your hard work, you deserve it.
3. Experience a hot air balloon ride.
If your eyes are tired at gawking over those extraordinary skyscrapers, a hot air balloon ride will fix it for you. Dubai has the most amazing skylines on the planet and a hot air balloon ride gives you the best view. Imagine yourself going up high at sunrise and appreciating the view from 1,200 meters above the desert. The wandering camels and emerald oases are the visual delights you'd never forget as you soar in the sky.
To enjoy Dubai from a bird's eye view, this is one luxury ride you wouldn't want to miss. If you want to get out of the commotion in the city, you can find your sweet escape here atop the great views of Dubai. Before experiencing the ride, the crew will pick up the customers from the hotels they are residing in. You can also ask your hotel concierge about how to get a hot air balloon ride to ensure that you get to have the best experience.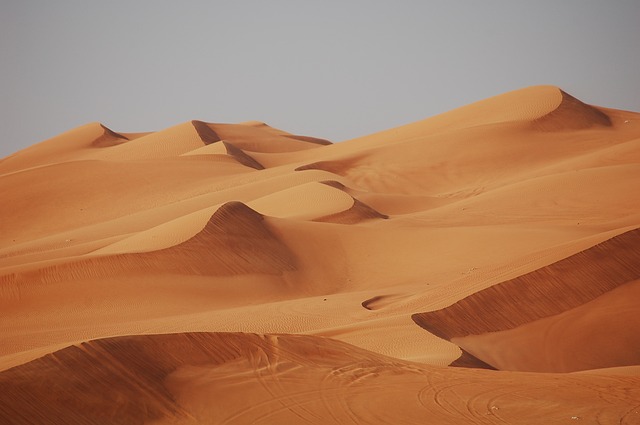 Before you finally decide to visit Dubai, you have to consider and get your timing right. Summer months from June to September are the most affordable times to visit. It may sound insane, but most tourists won't visit during these months, so prices are not that high.
Besides, there are many wonderful luxury hotels around that have great amenities that will make your stay worth it even amid hot, humid temperatures. In fact, Dubai houses the most extravagant hotels in the world.
Generally, beach hotels are more expensive than hotels in the city. If you're on a budget, it's best to stay away from the beach to remain consistent with your budget. The money you save can then be spent on other great activities in town.
Sun, sea, and sand – those are definitely the best things about Dubai. With an over 1,000-kilometer coastline and more than 300 days of sunshine, you're sure to get that tan you've always wanted.
About the author: Habib Khan is a seasoned Hotelier, currently the CEO of Planet Hospitality and General Manager of Arabian Courtyard Hotel and Spa. Khan has more than 30 years of diversified international experience in the hospitality industry. He is an expert in developing, transforming, and managing hotels, with an ability to analyze and solve problems in a challenging work environment.