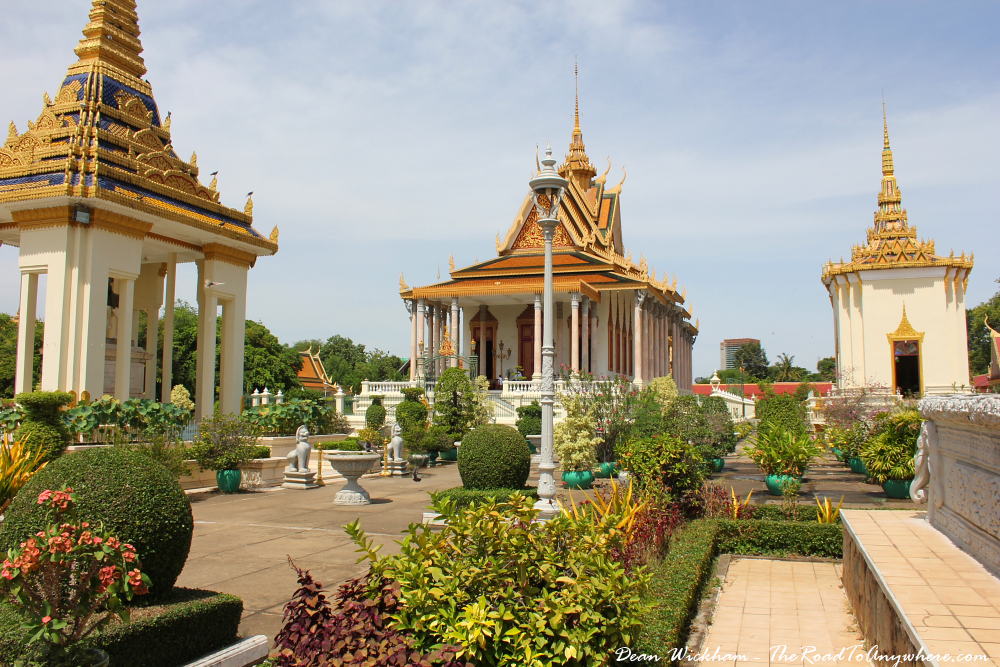 So. You have explored the temples of Angkor Wat, you've discovered the streets of Siem Reap, you've spent some time lazing by the beach in the south of Cambodia, and now you're keen for a cultural injection. You could just be looking for someone who knows how to make a mojito the right way – but no matter what, you may just have found the best spot to party in Phnom Penh. Phnom Penh has an incredible past (and an incredible nightlife) so whether you are looking for a nightclub that is open until 11 a.m., or a rooftop bar that serves only the chicest and coolest people in town, they have it here.
Dubbed 'Paris of the East', Phnom Penh – like so many other cities in Asia – is home to plenty of expats who call this spot home. You might need to dig a little to find some of the better spots in the city; much of the streets are dominated by the tourist trade. No matter what, fortune favours the bold, and whatever you are looking for, you're probably likely to find it in a city populated by so many bars and restaurants. Let's take a look at some of the major draw cards of the city in this list from Travezl.
Visit Tuol Sleng Genocide Museum (S-21 Prison)
This is an unmissable a part of your visit to Phnom Penh. This Prison was home to people subjected to the Khmer Rouge regime during the later parts of the 20th century. The S-21 prison stands as a monument to the 14,000 men, women, and children who were murdered or imprisoned here. From the number of people who came through these doors, only 8 people survived. It is indeed a sobering sight. Once a high school, the building was converted to house the people persecuted by the regime in 1975. It is located right in the centre of town, and can easily be reached by tuk tuk. You can even hire a driver for the day, and they will be happy to take you to both the S-21 prison, and The Killing Fields. While you are here, be sure to dress respectfully, keep your voice down, and to pay your respects to the people who suffered here.
Cruise the Mekong
Enjoy a relaxing day cruising the Mekong River. Phnom Penh is a great spot from which to take a leisurely cruise, and you can enjoy the sights of the city from the water, a unique perspective indeed! Trips can take up to a couple of hours, or can be as short as an hour or so as you enjoy seeing this unique way of life from the waters that sustain the city.
Eat Kampot pepper crab
This delicious dish was originally prepared in the small riverside town of Kampot. Kampot is famous as being home to some of the most incredible pepper in the world, and this stunning dish is somewhat of a national treasure! When you order it, you will be presented with a whole fried or baked crab, which is smothered in a spicy and sweet peppercorn sauce. It's actually quite affordable and you will be sure to order it again!
Explore the rooftop bars
Phnom Penh is home to some of the most incredible bars and restaurants in the country. A trip to this bustling town would not be complete without an exploratory journey to the rooftop bars that dot the city's skyline! Make sure you order something classy – like a mojito – and enjoy a sunset as the sky turns various colours of pink and blue behind you. Perfect photo opportunities abound! What a way to end a day.