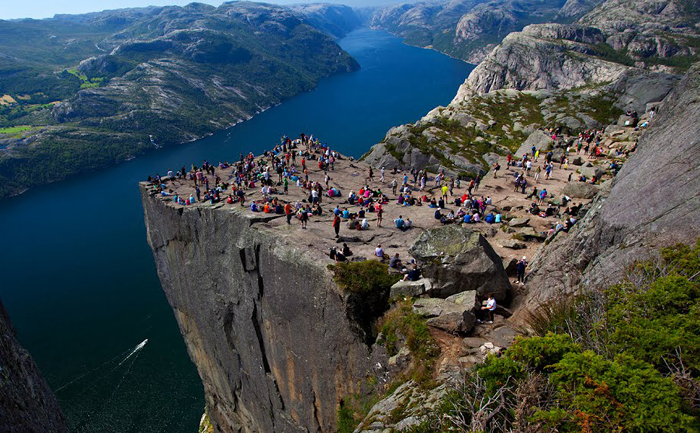 There's only one way to travel when it's summertime, and that's by taking a road trip. Road trips are a one-of-a-kind experience unlike any other. Think about it, cruising down the open road with the windows down and music cranked, staring out into the distance at the beautiful sights. Nothing tops that.
So, if you're looking for the next spot for your trip to Europe this summer, why not take the road trip of your life to Norway? Norway is without a doubt one of the most beautiful places in the world, full of breathtaking views, long summer days that feed into crazy nights. While offering a mix of history and art, you can't find anywhere else. If you're still not sold on a road trip to Norway in summer, then let me explain why it's going to be the best decision you make this year.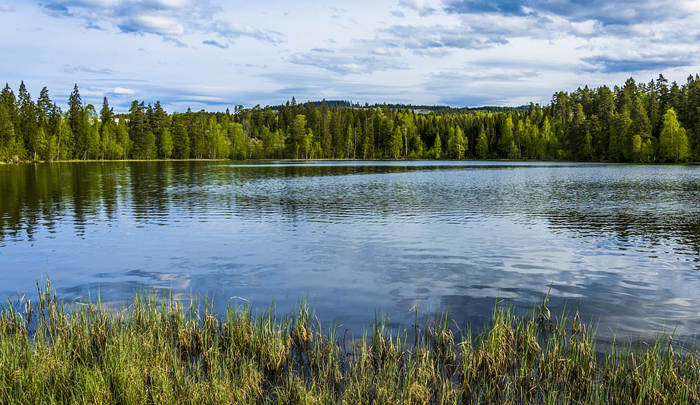 Norwegians are Great People
You may have experienced in some other countries some rude and standoffish people who just ignore you or wave you away when you try to talk, but you'll be happy to know you won't get that in Norway. Norwegians are known for being proud of their culture and enjoy sharing it with outsiders like you. They're happy to help you experience their country, whether it's with directions, having a nice chat over drinks, or showing you how to do it the Norwegian way. If you're worried about a language barrier, don't, as English is widely spoken in most of the major cities and even in some of the more rural spots.
With people so friendly everywhere you go, it makes a road trip so much more enjoyable and memorable. Oh, I almost forgot to mention, Norway has one of the lowest crime rates in the world, and those rates fall even lower during the summer months as the days are endless (you'll see what I mean soon).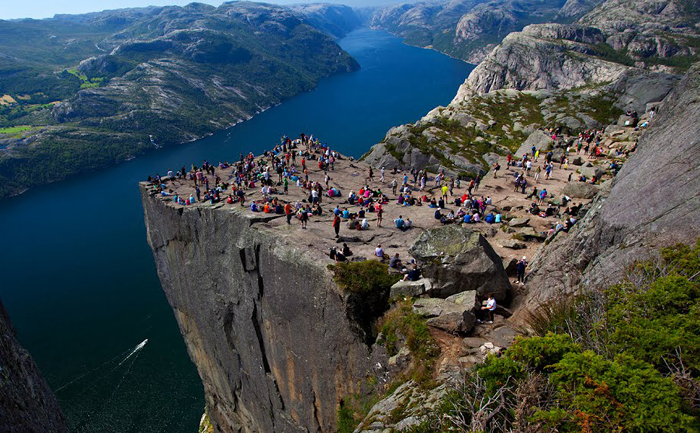 The Most Beautiful Sights
Norway in summer is perfect for road trips. It's one of the most beautiful countries you will ever see. Imagine, riding along the coast down a small two lane road winding and bending into lush forests where reindeer and sheep wander, diving under snowcapped mountains through endless tunnels to only escape to Fjords, Lakes, and incredible waterfalls. It's quite vivid, right?
But that what Norway in summer offers you, endless sights in every direction. There's no rush to get from place to place, especially when the speed limits are about half as slow to the rest of Europe and the roads are full of sharp turns and uphill climbs. The journey doesn't lie from city to city, or attraction to attraction. It's in the beauty of everything in-between.
Road trips are about the voyage, so stop everywhere. Take a break at one of the amazing and stunning Nature parks (where you can camp for free, so long as you have a tent) and enjoy a relaxing hike along the forests and mountains. Or, venture out to Preacher's Pulpit and take in view so spectacular that words don't even do it justice. Jump on a ferry through some of the amazing Fjords, or sail along the coast fishing and trying to catch giant King crabs. Or, birdwatch at Gjesværstappan (say that five times fast), a cliff near North Cape where millions of birds call home.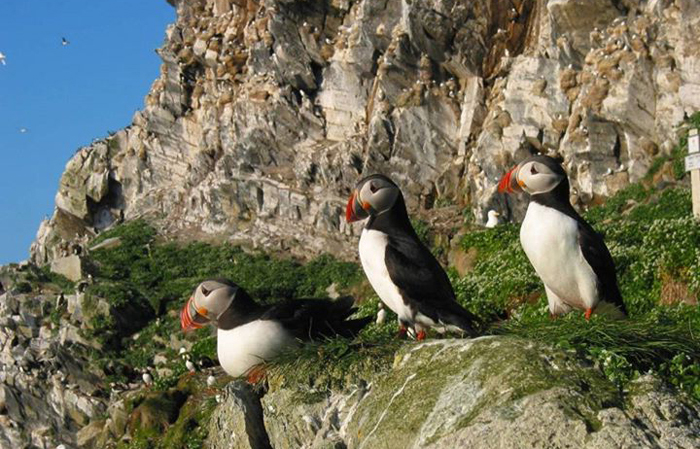 The adventures don't stop there though! Norway also has some of the treasures in the Art and Historical community. Including the most famous example of Medieval architecture, the near extinct Stave churches. Wooden masterpieces like Urnes Stave Church, with intricate wood carvings and symbols dating back to the Middle Ages. Also, Norway has over 1,000 historical museums packed to the rafters with creative pieces, like those at the Norwegian Folk Museum in Oslo.
Endless Activities
A country this large must have plenty of things to do, right? Well, you're in luck. Norway has what seems an endless amount of activities during the summer months. For instance, it's one of the few countries where you can ski all year round. Yes, you read that right, skiing in the summer.
However, if that's not your cup of tea, maybe hiking up and along one of the thousands of trails to the many overlooks and lookout points. Or, take to the Sea's to fish, crab hunt, surf, and whitewater raft. Dive into some Norwegian culture with a healthy dose of shopping, sightseeing, tours from Fjords to bird watching, or taking in some history with Norway's many museums.
The Fjords
In my opinion, this is the best and can't miss part of a road trip to Norway in summer. Fjords are the result of glaciers; they're one of the most remarkable natural formations in the world. Ranging from small shallows to large and deep. Most Fjords are picturesque, slithering through mountain ranges, high cliffs along the forest edge, and home to many colorful fishing villages. It's a sight, unlike anything you've ever seen. Whether you choose to drive alongside or hop on a local boat and cruise the waterway, these Fjords will leave you breathless.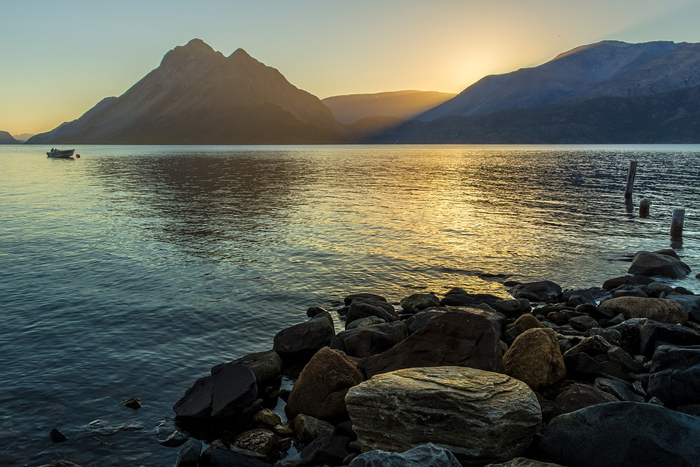 The Amazing Cities of Norway in Summer
From the rural small towns and colorful fishing villages to the exciting city life of the major cities, Norway is full of life. However, there are places you just can't leave off your road trip list, like Bergen, Oslo, Trondheim, Tromsø, Stavanger, and Lofoten.
Bergen is an amazing city full of color. Not to mention Bergen is a bit of a "college town," full of students always looking to have fun. Oslo is the capital and the center for Norwegian culture. The city is bursting at the seams with art galleries and museums and is on the precipice of a cuisine revolution.
Tromsø in summer is like NYC; it's a city that doesn't sleep, mainly because the party here never seems to stop. Crawl your way from pub to pub as you experience nightlife during the daylight. Lastly, the enchanting city far up north, Lofoten. Even though it may cost an arm and a leg to get here, the stunning natural beauty of the city is worth every penny.
North Cape
North Cape is one of those places that mark an epic finale to an already epic adventure. It's the northernest point in all of Europe and is the real edge of the world. What makes this place so iconic is the 1,000-foot cliff and plateau that overlooks the deep blue Sea.
In the summer months, North Cape experiences the midnight sun, where the suns never sets and turn the Sea golden at night. It's a hauntingly beautiful sight. But the fun doesn't stop there. North Cap give you plenty to do, from bird watching at Gjesværstappan, white water rafting or surfing at night, catch and cook large King crabs, hike along the vast trails, or patrol the waters sightseeing and taking pictures.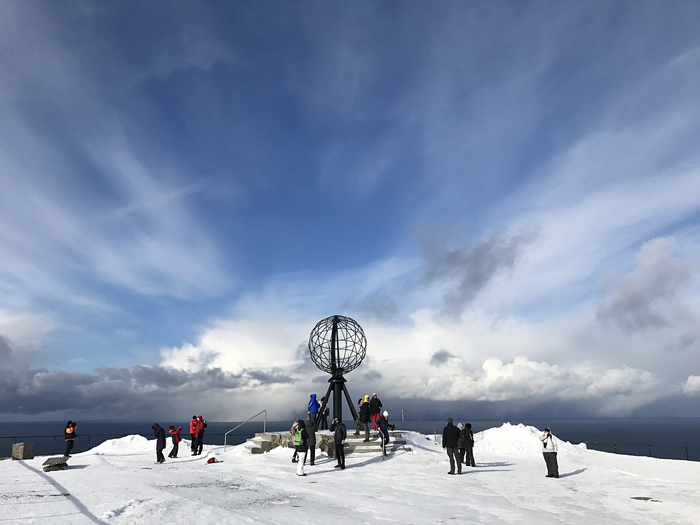 Get Up and Go
I think it's safe to say what you need to do now. Start planning your summer adventure to Norway. Rent a car and venture through the beautiful cities, along waterfalls, forests, mountains, lakes, and Fjords. Take in a much culture as possible along the way. Slow down, talk with the locals, don't be afraid to step out the car and climb to the top of one of these mountains for the perfect picture. Norway in summer is the ideal place to be, and the perfect place to have a once and lifetime road trip.
About the Author: This article was written by Ryan Wianecki, savvy travel blogger at asabbatical.com , a personal travel blog of Adrian Sameli. To connect with Ryan, follow him on Instagram.