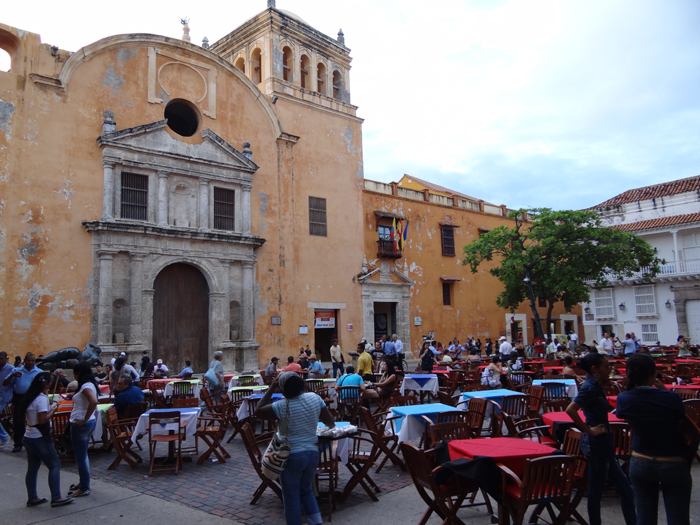 A Quick Visit to Colombia's Historic City
Spending a weekend in Cartagena can be a magical experience for those that make the trek to Colombia's most visited city.
The city holds a deep historical significance during the time that the Spanish occupied it as an important port along the Caribbean Sea. You can personally step foot in the very fort that the Spanish used to fight off the invading British navy.
Many of the buildings still have the old Spanish structure and walking through the streets of "Old City Square" is a must for all travelers. The many shops and restaurants are sure to make it a worthwhile experience.
I have lived in Colombia for the last three months and have spent considerable time in the famous coastal town of Cartagena.
Below is a list of the best things to do in Cartagena to make sure you are having a weekend to remember. If you like to go backpacking as much as I do, you would be silly not to add Cartagena to your bucket list.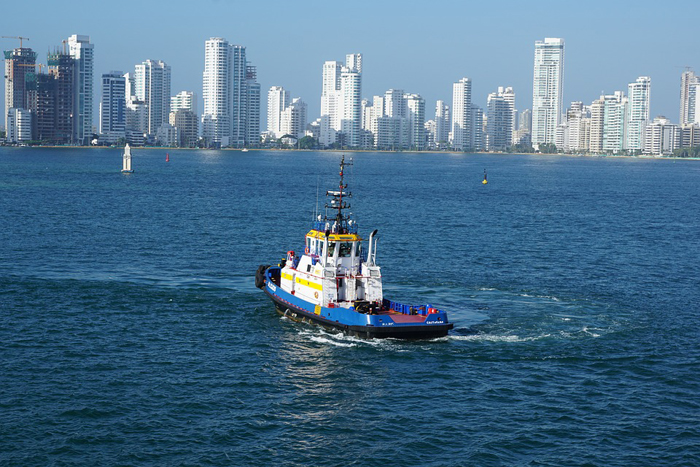 7 Best Things to Do in Cartagena
1. Rosario Islands
The Rosario Islands are a one of Colombia's protected National Parks. They are beautiful in every way, shape, and form. Of course, you will need to get there by ferry or small boat as it is a short journey from the mainland (less than an hour or two).
The main attraction on the island is an aquarium showing different marine species in their natural habitat.
Visitors can purchase a day pass and have lunch or dinner on the islands for a relaxing experience. The biodiversity of the country is something that must be witnessed during each visit and this is the perfect place to see Colombia's majestic beauty.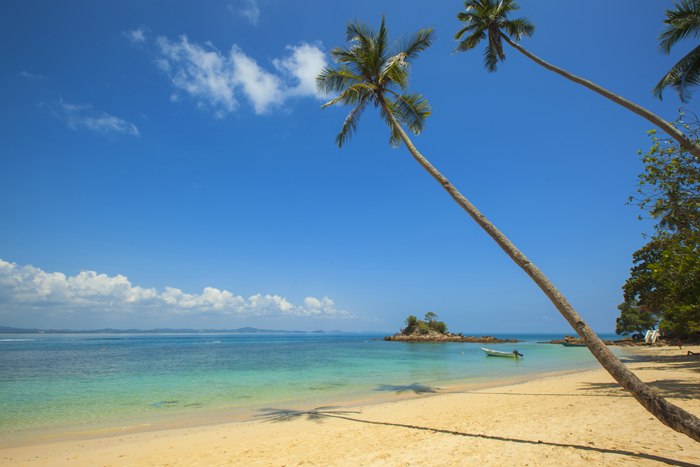 2. Castillo San Felipe de Barajas
This is the Spanish fort that I alluded to at the beginning of this article.
To be honest, I think it is a must see if you happen to make it into Cartagena. You can see Colombia's past and present all in the vantage point from this fortress.
This colonial era stronghold was built during the 1500s and constructed by the Spanish, who of course occupied Colombia at the time. Visitors can take a tour through the very well-preserved castle that has been slightly overtaken by vegetation.
Still, I found it to still be well kept up to walk through and see all the different cricks and crannies in and around the fortress. You can see inside the fort where they loaded the cannons. It is really a unique experience.
The Colombian government also shows it off for cultural events to foreign officials at times. The site is a great way to walk through the past and be a part of the country's history.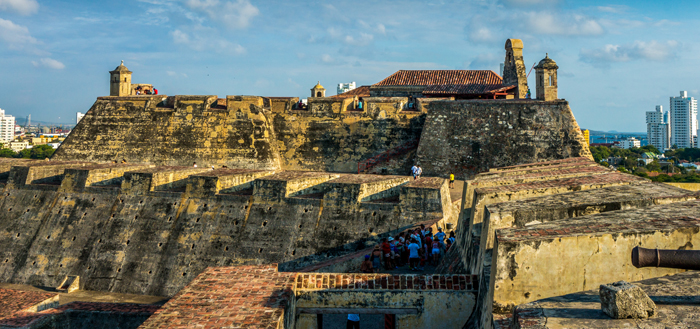 3. Plaza Santo Domingo
The Plaza Santo Domingo is a square featuring works of art by the famed Colombian artist Fernando Botero. He is well known for doing artwork of unreasonably large (overweight) people in a unique way.
There are also restaurants and bars where visitors can relax and enjoy the atmosphere along the plaza way.
This is a perfect place to stop after a day of walking and sightseeing around this big city.
You can stop and take photos have a drink or bite to eat and take in the sights and sounds emanating from this big plaza.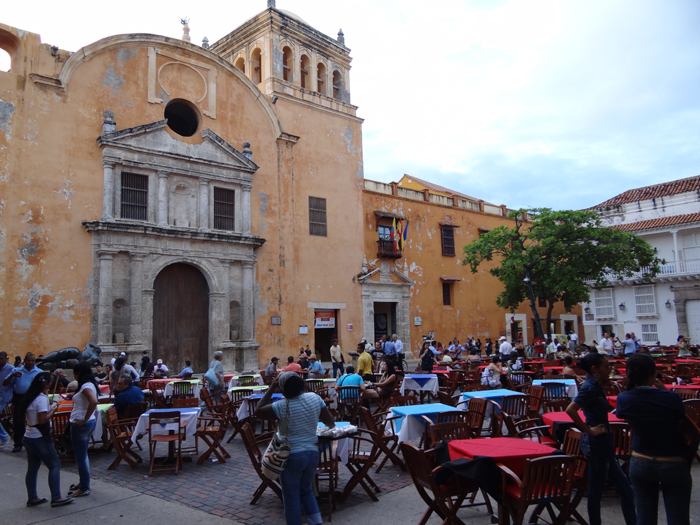 4. Palace of the Inquisition
Cartagena has plenty of museums and other centers to step into its interesting past. The Palace of the Inquisition has plenty of exhibits to educate and artifacts on display to that end.
This old historic building was once a torture chamber during the Spanish Inquisition and now serves as an informative resource for history buffs and those studying Spanish or South American culture. If you like learning history and heading to the museums, I recommend you check out this old
If you like learning history and heading to the museums, I recommend you check out this old Spanish style palace during your trip.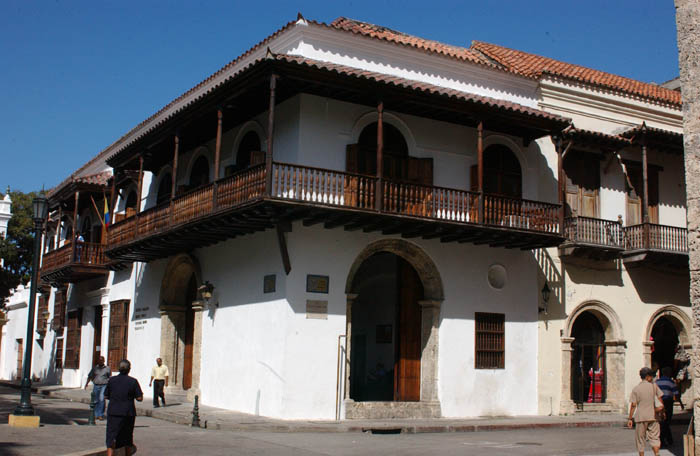 5. Museo del Oro Zenu
Yet another historical site/museum makes our list as the Museo del Oro Zenu is a smaller-scaled gold museum much like the one located in Bogota.
It features many different figures and displays made of pure gold. You will be struck by the beauty and detail of each piece on display. The works were created by the Zenu people who once inhabited different areas of the country.
While smaller than the one on display in Bogota, the pieces do not lose their luster. The artistry proves to be a truly fascinating Colombian artwork rarely seen around the world.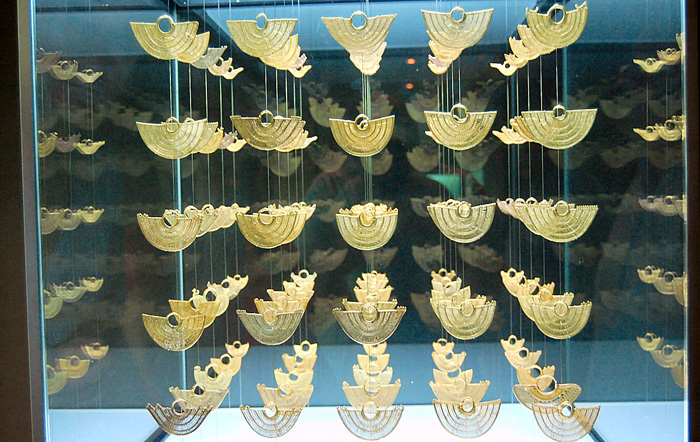 6. Mall Plaza El Castillo
Do you like to shop?
If so, Cartagena is just the right place for you as they have an abundance of trinkets and touristy goods for sale on just about every street corner. Colombian's are known for their hardworking and resourcefulness to make a living and sell goods no matter what they be.
If you are interested in doing some shopping during your stay, then make sure to stop into one if Cartagena's larger malls that have not only stores and places to eat, but hosts many different events throughout the year.
The plaza is usually crowded with students, families, and visitors to the country taking a break from the oppressive heat and humidity at times.
Take a peek at the various stores or simply take a stroll and enjoy the unique crowd.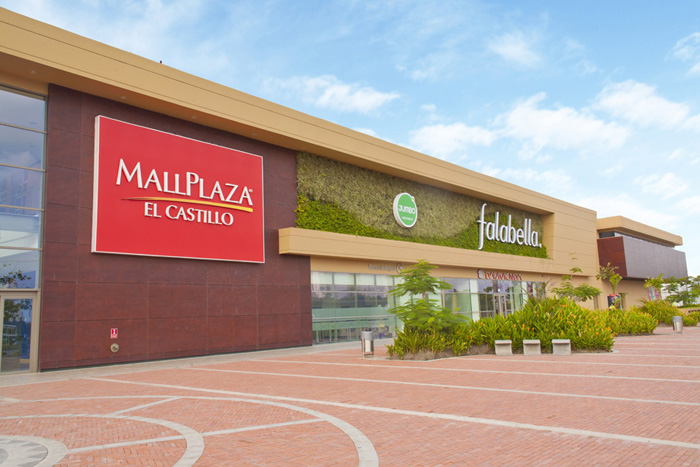 7. Sample the Food
You would be silly to go to Colombia and not try and sample the local cuisine. Cartagena has some unique flavors and wonderful seafood dishes as it is situated along the Colombian coast.
Take advantage of your time there and try some local cuisine at the many highly rated restaurants in and around the city.
The Restaurante Donjuan Cartagena is a great higher end place to sit and have a nice dinner in an open atmosphere. The food is fantastic and people watching is fun.Breakfast can be had at a place like La Brioche, which is a small vegetarian café in Cartagena.
Breakfast can be had at a place like La Brioche, which is a small vegetarian café in Cartagena. There is quite an endless array of food opportunities to seek out on your arrival. I used TripAdvisor and found some great options at affordable prices.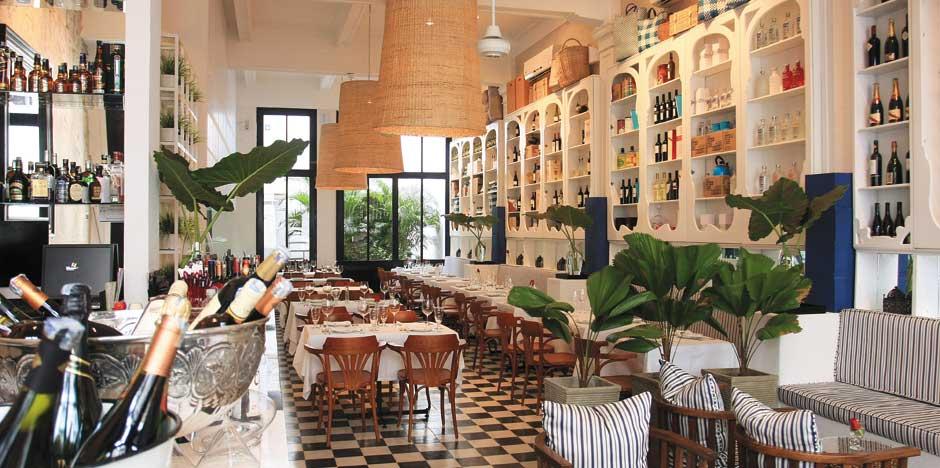 Ready for Your Journey?
Hopefully these suggestions prove worthwhile to make your trip a successful one.
Are you worried about not being able to speak Spanish? Learn a few travel phrases before you go and you will be fine. Besides, most of the locals are used to the tourists and speak a bit of English.
Once you stop in, you are guaranteed to be longing for more of what Colombia has to offer. One weekend is hard to pack everything in.
Enjoy yourself and take in all the sights and sounds while you are there to make it a trip to remember. Have a great stay and let me know if you have any questions on Colombia am I am happy to help!
About the author: Nate Alger has spent time traveling all over Latin America and currently resides with his wife in Bucaramanga, Colombia. He loves everything outdoors and has some killer hiking tips and gear recommendation at liveoutdoorsy.com.