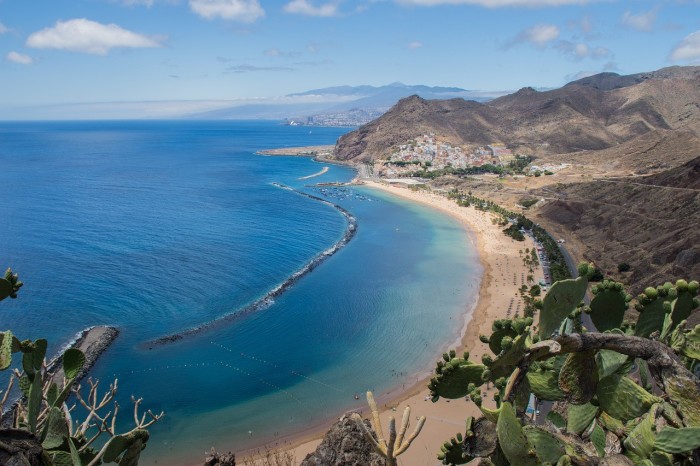 If you're planning to visit the Canary Islands, Tenerife is one of the places you should definitely go to. It is the biggest of the islands, and it is where the capital city, Santa Cruz de Tenerife is found. Tenerife has so many landmarks as well as natural areas. Every year, millions of people visit the island. Here, let's take a look at some of the best things that you can do and places to see in Tenerife.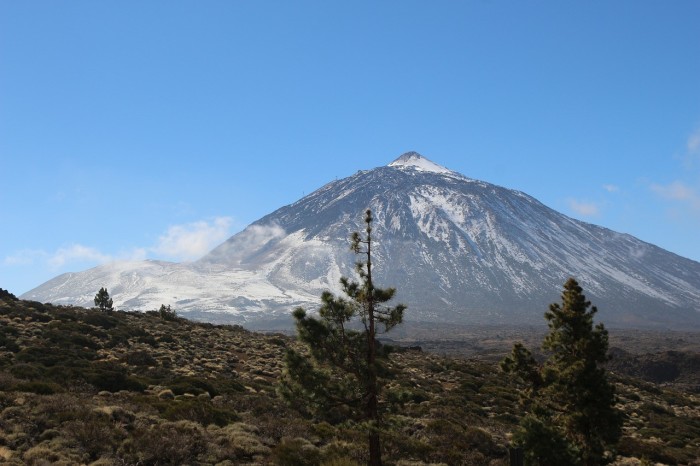 Marabu / pixabay.com
Visit the Teide National Park
See what it's like to be on the highest point in Spain. Mount Teide is a sleeping giant, a volcano that rises 3,718 meters above sea level. When you're there, it seems as though you can touch the sky. It is locally called El Teide. It offers a picturesque view of the surroundings beneath it. And in its backdrop is the infinite and intensely blue sky.
The trail and the natural wonders going towards the Teide National Park is just as magnificent. You'll see a landscape of ebony obsidian with rivers that hug the hillside as though they are melted candles. The sceneries are so fascinating that movies such as the Clash of the Titans were filmed in that location. The terrain is also a favorite among scientists as it is where they test the robots that are designed for Mars. The Teide National Park is a place that can offer you so many breathtaking views so be sure to experience it whenever you visit Tenerife.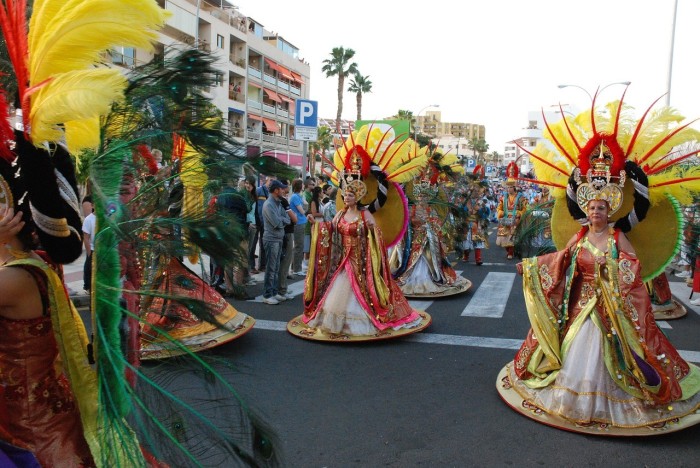 Office15 / pixabay.com
Attend Carnival Dame at Santa Cruz
If you ever visit Tenerife during February or March, you have to experience Tenerife's carnival. It is colorful, loud, and flamboyant. You are sure to have an exhilarating experience in this good-natured carnival.
Each of the towns has their own celebrations and carnivals. You can also take part in the carnivals in Puerto de la Cruz. It attracts over 30,000 visitors while the one in Santa Cruz, over 100,000. To have an unforgettable time at the carnival, don't forget to dress up as flamboyantly as you can.  Don't worry about looking funny. Everyone else dresses up for this event.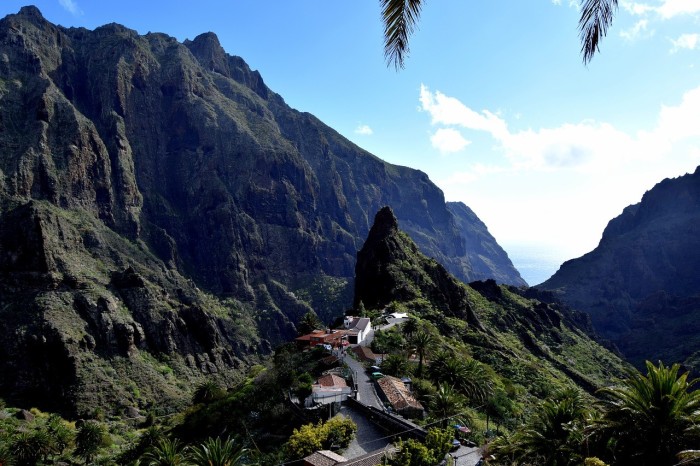 Laura Rinke / pixabay.com
Experience Marvelous Masca
If you feel like being an archeologist who just discovered a lost world, Masca would definitely give you this feeling. The location gives you the feeling that you are in the prehistoric world as it is hidden away in the ancient mountains of Teno.
The mountain road to get there is narrow, and it snakes around, giving you a sense of excitement and adventure. The place would seem as if it's been frozen in time. To avoid the crowd of tourist visiting Masca, go there late in the day.
Explore a Romeria in La Orotava
Regardless of the time of the year that you visit Tenerife, you can be sure that one of the towns is holding a romeria. A romeria is another kind of fiesta where people are clothed with traditional dresses. Apart from that, ox-drawn carts are decorated elaborately. From these carts, local goodies are given away. Some of these include beef fillets, barbecued pork, vino del pais which is a country wine, boiled eggs, papa arrugadas or wrinkled potatoes, and gofio amasado which are delicious cakes made from toasted grain with a mixture of almonds and honey.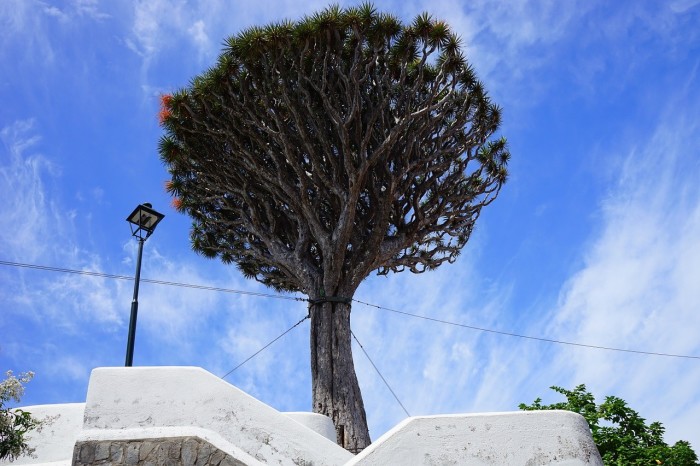 Hans / pixabay.com
See the Drago Tree in Icod de los Vinos
No one is definitely sure how old the Drago tree is. Its age can range from 650 years to 5000 years. Regardless of its age, it's a fine specimen that is believed to have emerged from the blood of dragons that have been slain in that spot. The best view of the Drago tree is at the Plaza de la Constitucion. Make sure to talk to the locals and learn about the legend that surrounds this magnificent tree.
Hold a Picnic at Zona Recreativa in La Orotava
Every Sunday, locals and visitors alike go to zonas recreativas and hold picnics. Sing-alongs are also a common activity in the pine forests that offer ample shade from the heat of the sun in summers. Each of the zonas recreativas are equipped with fresh spring water, stone barbecues, picnic tables, and even toilets.
Locals usually come to the place with picnic baskets filled with jamon serrano as well as local cheese. This is, of course, not complete without Tacoronte-Acentejo wine. A simple picnic al fresco can feel like fine dining in the pine-scented zona recreativa. Go there midweek if you want to avoid the crowd. But if you want to observe and meet the locals, go there on Sundays.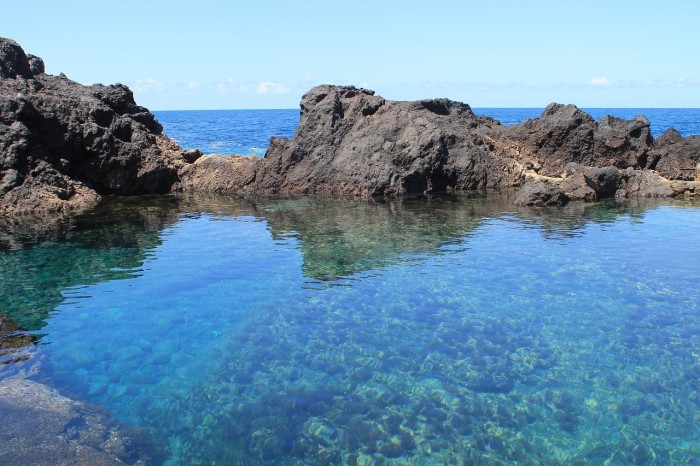 Yellowcat / pixabay.com
Take a Swim in the Rock Pools of Garachico
The volcanic past of Tenerife has blessed it with a lot of natural wonders. This includes the rock pools in Garachico. In 1706, one of the main ports of Tenerife changed when an eruption happened. This eruption created two molten rivers that flowed through the town, filling the harbor with lava. It is rather ironic that this catastrophic event created the rock pools that are the reason why people flock the place.
The rock pools are of different shapes and depths. There are some that are great for toddlers as they are more shallow. There's also an opportunity for visitors to mingle with sub-tropical fishes. To reach the bottom of some of the deeper pools would require good lungs. The rock pools of Garachico will certainly relax you from a busy day.
Takeaway
These are just some of the places to see in Tenerife. The island offers so many fun activities that you, your family, or friends can experience. You can go swimming, trekking, enjoy a picnic, go camping, dress up at the carnival, be one with the crowd at a concert, and so much more. You can also take the time to visit the many hundreds-old churches for their religious, historical, and architectural value. You won't easily run out of things to do in Tenerife. It is one of the places that you ought to visit at least once in your life.
About the author: Jarno is an author at canaryislandsinfo.co.uk. He is an avid traveler and have been to many adventures around the globe. His interest in the Canary Islands dates back to when he first visited the place and he was immediately enchanted by the history, the culture, and the many spectacular cuisine that the islands offer.