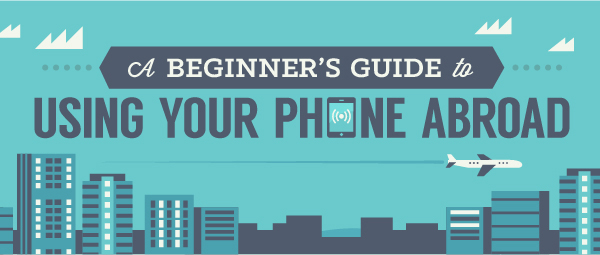 Do you feel the urge to check your smartphone at least a couple of times an hour? Don't worry. You're not alone in this regard. Research shows that 37 percent of United States citizens are the same way. The entire country loves staying connected to the internet no matter where they go. There's a downside to this compulsion to stay online, though. What if you want to travel the globe as well? How will you check on your friends back home if you lack connectivity?
The beauty of commerce is that when customers have a need, suppliers attempt to fill the void by offering services to satisfy that demand. When you travel abroad, you'll enjoy several options to remain connected in areas not covered by your standard cellphone plan. The easiest solution is to download a free WiFi finder app. Then, enjoy the complimentary web access offered at airports around the globe, as well as restaurants, shopping districts, and other tourist areas. Businesses in these industries all understand that foreign visitors are more likely to stay and spend more money in places where the WiFi is free. All you need to do is learn which smartphones offer the strongest WiFi reception abroad. Click here for more information about the HTC One M9, one of the best in the class.
If you smartly plan a bit for your trip, your overseas adventure will run smoothly. The best apps to download are ones that will address any potential trip concerns. Consider adding a currency calculator to know how much you'll spend. If you don't speak the native tongue, Google Translate is another good idea. Finally, an app that stores your itinerary will ensure you're always in the right place. Look at the attached infographic for other good ideas.