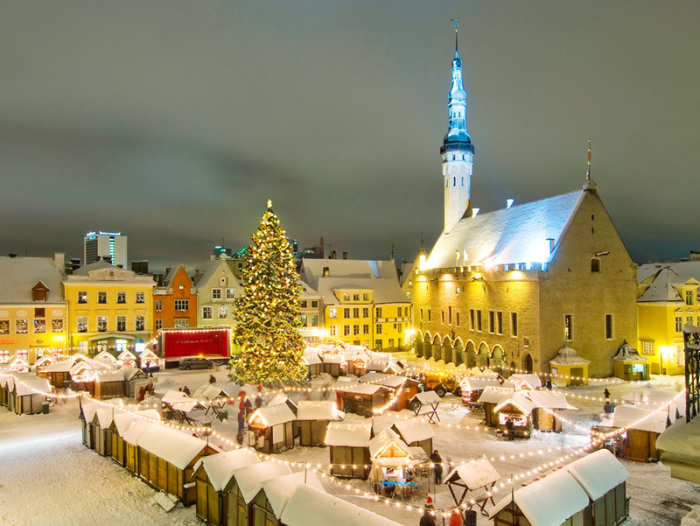 There is one thing Europe does better than everyone else at this time of the year; Christmas markets. These cities transform their city centre into winter wonderlands. You find these squares full of stands offering the absolute best homemade wares as well as delicious traditional food and drinks. Nothing can fill you with seasonal joy like these Christmas markets.
Basel
–
Barfüsserplatz

Basel is considered to be the Swiss capital of Christmas. The Basel Christmas markets are held across  Barfüsserplatz and Münsterplatz, where over 180 stalls offer anything from Christmas ornaments to Swiss delicacies like Biber, a gingerbread sandwich filled with almond paste.
Keep warm on the chilly December nights with a glass of vin chaud, a mulled wine. We recommend trying delicious Swiss raclette. A racette is a delicious snack which involves heating a wheel of cheese, the warm cheese is then scraped onto boiled potatoes. For those with children at Münsterplatz they have a Christmas fairytale forest, where kids can decorate candles and even make gingerbread cookies.
Zagreb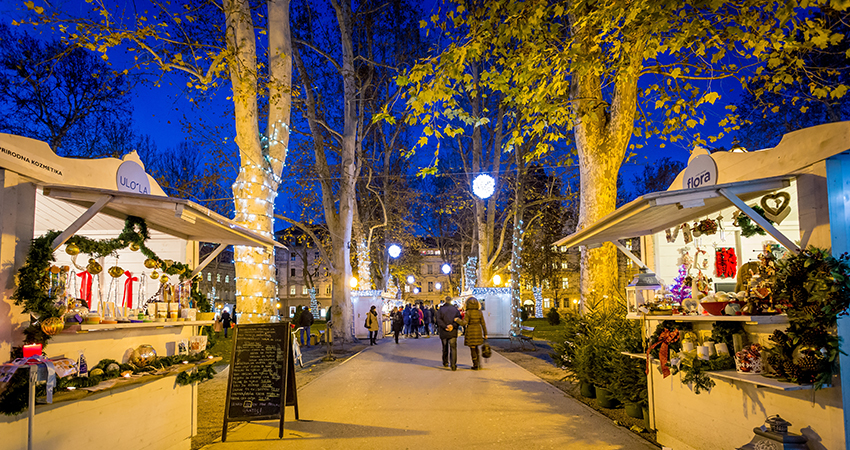 Christmas in Zagreb is a spectacular event. So good, that in fact  Zagreb's market was voted the best European Christmas market for two years in a running. The activities are held all over the city. From the Trg Bana Josipa Jelačića (the main square) holding nightly Christmas concerts to the Zrinjevac Park entirely decked out with Christmas lights. Zagreb takes Christmas markets very seriously.
If you are looking to satisfy your sweet tooth indulge in some fritule, which is a fried dough, or try the Orahnjača, a rolled cake filled with dried fruits . If need a few drinks to keep you warm try the local liquor  Rakija. Rakija a liquor similar to brandy. For the families, there is an ice rink in King Tomislav Square and a live nativity near the Kaptol Cathedral.
Zurich –
Christkindlimarkt

Nothing says lavish as the Christkindlimarkt in Zurich's main train station. The Christmas  tree at the centre of it all, is covered in over 7000 Swarovski crystal. Seek out the local cocoa and enjoy with a bretzel, and get ready to do some shopping.
The marketplace is filled with goodies, including gorgeous artisanal crystal baubles and handwoven hats. When it comes for the perfect Swiss treat, there is one thing you can't leave without trying, the raclette!
Vilnius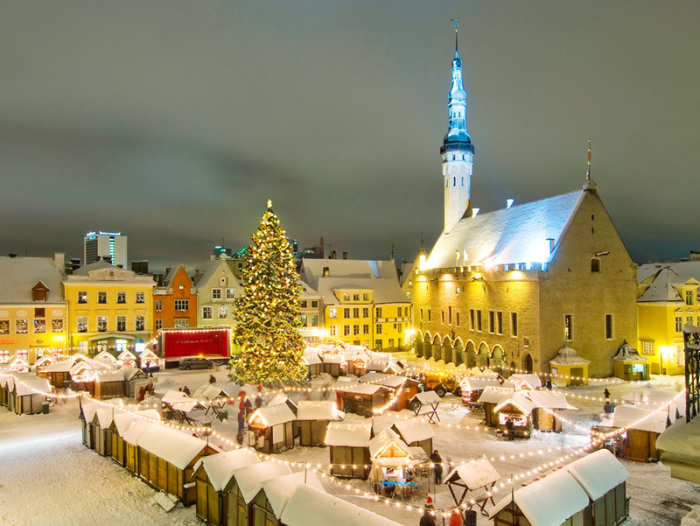 If you are looking for a bit of Christmas spirit without the crowds, head to Vilnius. The Lithuanian city holds a small Christmas market set in the town centre square. The 550ft TV tower in city square is transformed into a beautiful Christmas tree.
You will find stalls selling handcrafted goods, pastries and cakes don't miss the poppy seed cake know as ragoulis. In the market square you will also find a huge 3D display of the 'Christmas Dream'.
Leipzig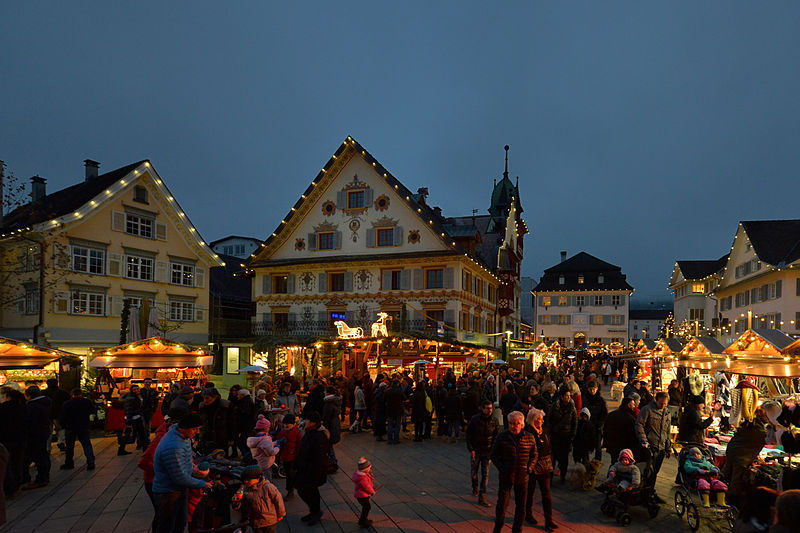 Dating back to 1458, the Leipzig Christmas market is one of the oldest and largest markets in Germany. It features around 250 stalls that are settled in the Marktplatz (market square). Visitors can enjoy live music, a hot cup of Glühwein, or large variety of German beer. If you are in the mood for some food, have a taste of Handbrot, a cheese stuffed bread that is oven baked, or have your pick at the different options of traditional sausages.  
Those with a sweet tooth will get  plenty of options from sugared almonds, paradiesäpfel (candied apples) and pfannkuchen (pancakes) that can be filled with anything from nutella to marzipan. For the kids, there is a wide selection of handmade toys, and a stage to meet Santa Claus.
About the author: Brittnay is an Aussie who lived in London for the past two years before making the move to Dublin. She managed to squeeze in 21 trips to Europe & Africa in that time (including lots of cheese & wine). Her adventures of travel and house sitting is captured The Travelling House Sitters.