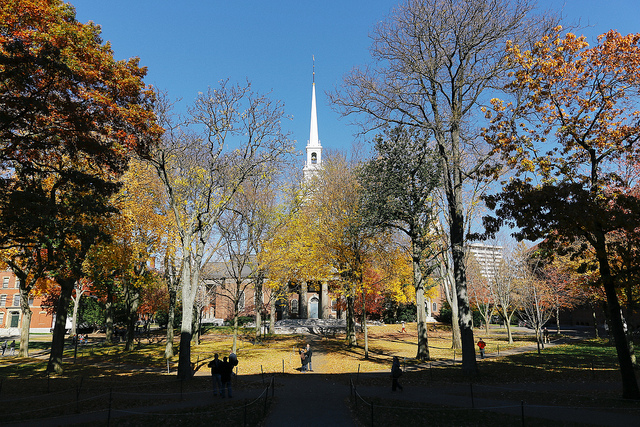 Image via Flickr by Lance Katigbak
Cambridge, Massachusetts, is known as the home of Harvard, one of America's most prestigious universities. Located directly across the Charles River from Boston, Cambridge is often overshadowed by its popular neighbor. While Harvard has long been at the heart of Cambridge, there is so much more to the city. Cambridge is a city of culture, with some excellent historical sites, museums, art galleries, and restaurants to enjoy.
The city also has a picturesque location on the Charles River, where the public spaces encourage visitors and locals to get outside and enjoy Cambridge. It's a pedestrian- and pet-friendly city, and if you're visiting Cambridge with your furry friend, there are many excellent pet-friendly accommodations to choose from. Here are some more reasons to visit Cambridge.
Harvard Square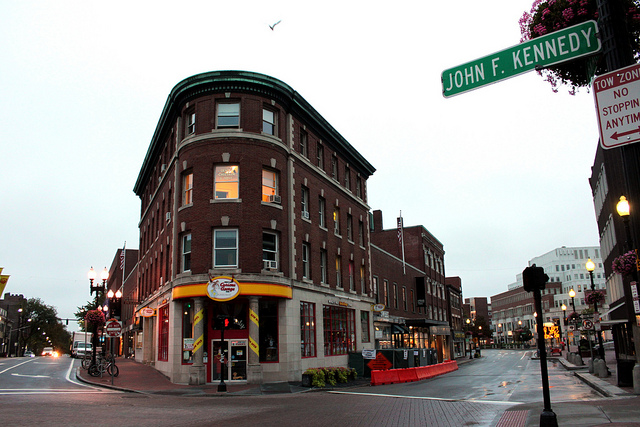 Image via Flickr by Prayitno
At the heart of Cambridge is the historic Harvard Square. Located next to Harvard University, this square is always a happening place. Here you can find interesting buildings full of cafés, restaurants, and boutique shops. Plus, Harvard Yard is right across the street. This central location is always busy with pedestrians, and it frequently attracts regular performers.
History and Museums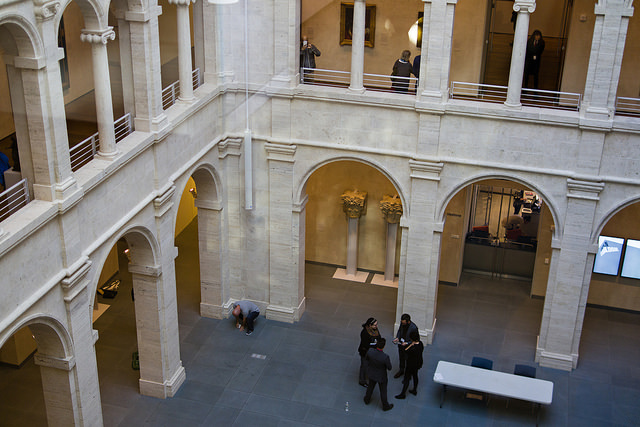 Image via Flickr by bill_comstock
Cambridge is an old city with a long and interesting history. One of the best ways to learn about it is to visit to the city's historical landmarks and museums. Some of the city's historic homes are open to visit, including the perfectly preserved Brattle House in Harvard Square. Another is Longfellow House. Located on Brattle Street, this house was built in 1759 and was used as the headquarters for George Washington during the Revolutionary War. The house gets its name from the famous poet, Henry Wadsworth Longfellow, who was also a resident of this house at a later date.
The Harvard Museum of Natural History is also worth visiting, with extraordinary exhibits and over 12,000 specimens on display. The Harvard Art Museums house a huge collection of art from all over the world displayed across three different museums. Kids of all ages will enjoy the MIT Museum, which is dedicated to technology and is full of interactive exhibits.
Theaters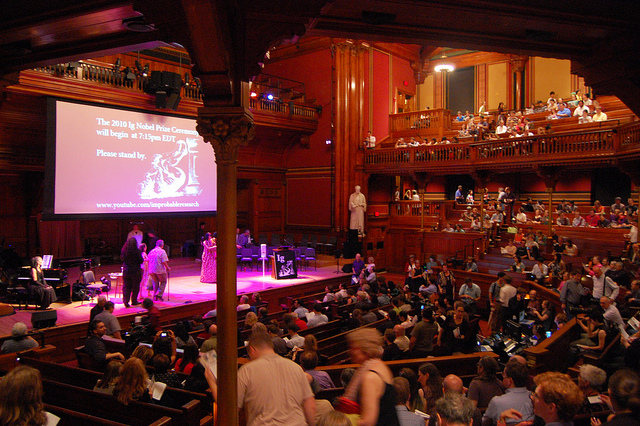 Image via Flickr by ptwo
As a creative city, it's no surprise that Cambridge is big on performing arts. Cambridge has some lovely historic theaters, such as the Sanders Theater, which dates back to 1875. The theater often holds concerts and important lectures. The Brattle Theater dates back to 1890 and hosts independent film screenings and performances. For more modern plays and musicals, the American Repertory Theater is the place to go.
Charles River Cruise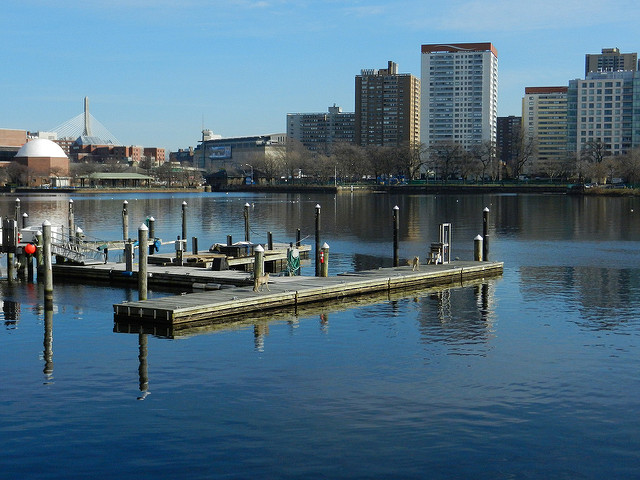 Image via Flickr by Don & Suzan
The Charles River is a huge part of Cambridge, as it provides the city with a beautiful setting. The river is popular with people exercising and enjoying the green space. One wonderful way to enjoy the river is to take a river cruise. The Charles River Boat Company offers several interesting tours where you can learn about the city while enjoying breathtaking views from the comfort of a boat.
These are just a few reasons to visit Cambridge. With some good places to stay and an excellent choice of cafés and restaurants, Cambridge makes for a wonderful city to explore.