Located in the Visayan region of the Philippines, Cebu City is the oldest city in the country and one of the best destinations for tourists. The pepper-shaped island has everything to offer: white beaches, marvelous culture, popular landmarks, and yummy cuisine. Even though Cebu isn't the capital city of the Philippines, you don't have to go to Manila just to get to Cebu. You can book a direct flight going to Mactan-Cebu International Airport at booking.com. Why should you consider Cebu City instead of Manila or Boracay?
Best Gaming Hubs and World Class Amenities
Gaming is part of the Philippines' Pop Culture. Proof of this is the lively rural themed bingo tournaments in various counties or 'barangays', may it be noon-time, afternoon or nighttime. There are several world class hotels and casinos located in Cebu. If you're used to the glamorous lifestyle of partying and going to casinos, you'll never feel homesick in Cebu City. You might be surprised how enthusiastic they are when it comes to casino games. The Waterfront Hotel and Casino in Cebu is one of the popular landmarks in Cebu City that offers world class suites and gaming centers which is open 24 hours a day. Located at the 2nd floor of Water Front, you can play games from your favorite online poker hub such as Black Jack, Roulette and 7 Card Stud Poker. What's good about this gaming plaza is the 19th century meticulously designed interior with modern facilities and poker rooms for total enjoyment of both patrons whether local or foreign tourists. Need a company going to the gaming plaza? You can find one at the community section of partypoker. Who knows? You might even qualify for local poker tournaments organized by PAGCOR Cebu.
White Sand Beaches
You might be thinking of Boracay. Although the famous beach resort is just two hours away from Cebu, there's no need to take an effort getting out of the City. The Be Resorts on Punta Engaño, Lapu-Lapu City is blessed with white sand and pristine waters. There are also diving sites in Cebu, perfect for those who are adventurous. If you want both a spa and a resort, there is a local fanchise of Shangri-La's Mactan Island Resorts and Spa with the perfect garden view and an ideal place for travelers.
Yummy Delicacies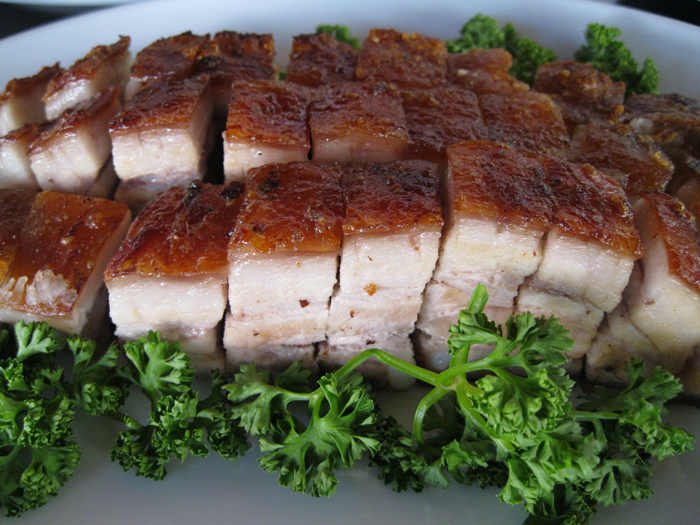 Lechon is famous in the Philippines. But do you know that the best lechon is the Cebu Lechon? This is the best-tasting pork dish. The dish features a whole suckling pig roasted over charcoal. Partnered with the popular dip brand called 'Mang Tomas,' this is an exciting treat that will take your breath away. Another one is the 'Balut' or what they call 'Aborted Egg', which is a duck egg being incubated for a certain period until the egg yolk develops and forms into a baby duck inside. Before the egg will come to the point of hatching, the process is aborted and the egg is soft-boiled. Balut is usually dipped in vinegar and salt. You can buy one every night as there are several vendors roaming around the city during that time.