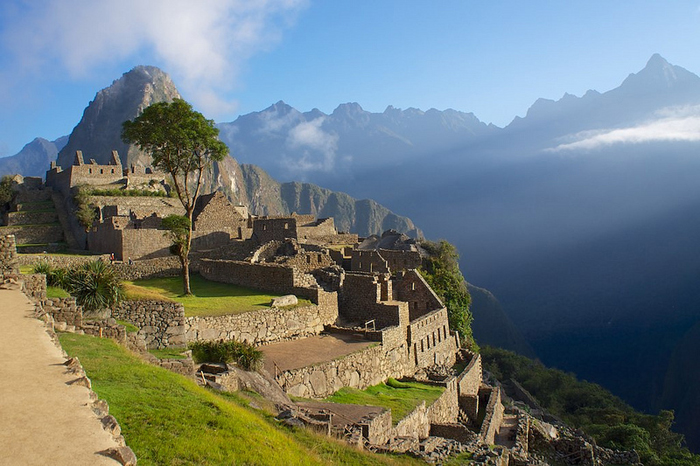 When you think about ancient civilizations, what comes to mind? Those of Ancient Rome, Greece, Egypt and perhaps China? Well there is a place in South America, far away from these civilizations, that was just as important, and that is now known as the country of Peru.
Like those other civilizations that are so well known, civilization and culture has flourished in Peru for thousands of years, and over the centuries it has changed dramatically, seeing the rise and fall of empires and conquerors, each one putting something into the culture of the country and leaving behind important archaelogical sites. From all of this, Peru is one of the most interesting countries in the world to travel to today.
From the ancient Chavin culture in the Andes, the Chimu on the coast of Peru and the Nazca in the dry deserts, one of the most important empires in the world sprang from the ground known as the Inca, and their greatest achievement – the famed ruins of Machu Pichu high up in the Andes Mountains. The civilizations before them left behind important sites too, including the Chimu city of Chan Chan and the strange and magnificent Nazca Lines in the desert of Southern Peru. The Incan Empire conquered it all, and their wealth in gold was incredible, but led to their demise when the Spanish Empire conquered them when they took over South America. This was yet another civilization that would shape the culture of the people of Peru.
In modern days, Peru is a land of hidden treasures, from the ancient archaeological sites and the preserved colonial buildings of the cities, to the spectacular natural landmarks of Colca Canyon, the high snow capped peaks of the Andes and the interesting people of Lake Titicaca.
Peru truly has so much to offer, and it is all waiting for you to discover.
For more information about Peru visit Marca Peru, and watch this amazing video about the Hidden Treasures of Peru.
This is a Sponsored Post
Photo by GadjoD on Flickr