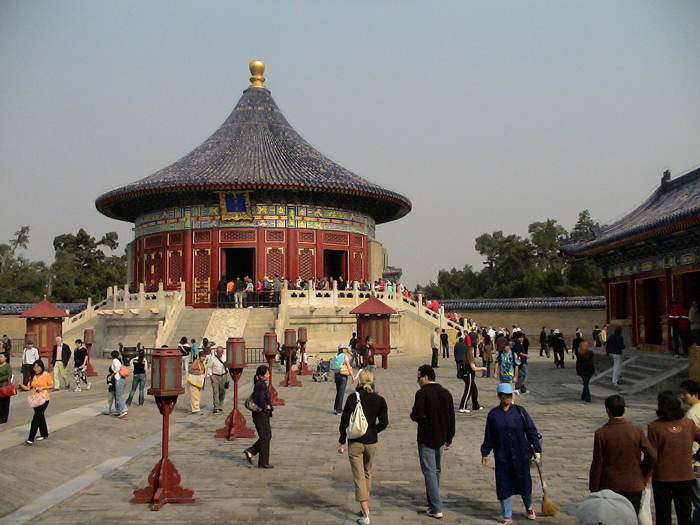 We all know that China has become one of the world's biggest economy centers. That means for travelers and tourists, the country is no longer a normal or low budget destination it used to be. Latest comparison data on different world cities shows that Beijing is among the top 20 expensive cities. But that does not mean you have to spend a lot on your trip to China. There are several tips based on some of China's best destinations, that you can consider when exploring the best of China on a tight budget. These destinations are wide spread in places such as Hong Kong, Beijing, Chengdu, Xian, Lanzhou, Xinjiang, Yunnan, Sichuan, and other unique places.
1. Xinjiang Fengwei Restaurant
This is China's Muslim Uighur, where the minority run multi-cheap restaurants in the region. At this place, you will get spicy kebabs from lamb meat, thick chicken noodles, herbs and vegetables, and aromatic backed breads. This place is located in Beijing, across from the east side of Houhai Lake Bank, in Mao-er Hutong. By any chance you are looking forward to visit this place and you are lost, look out for sizzle kebabs that are cooked in dozens or any green signs and you will have your way to Uigher-run restaurants in the big city.
2. Visit the Tiananmen Square
China is a communist social entity. Tiananmen Square is a political symbol that represents the heart of China's hospitality. From this place, there are numerous activities and things you can interact with for free: wait and watch the flag ceremony at dawn or dusk; get to spot the undercover guards at the Square; get memorable photos at the Mao's portrait that cast a watchful eye facing to the northern side; access and view artifacts in the National Museum; get a historic experience watching Mao's remains or take more photos of the National Center (for the Performing Arts), located one block away to the west side.
3. Tour the Hong Kong city
The city happens to be China's Ultra-Modern urban environment. It is very clean and densely populated. There are lot of things to see and learn here. The city has a history where it was occupied by British way back 100 years ago. The East-West fusion of the city gives it a unique feel compared to other places in the Mainland China. Visit the famous Hong Kong city and get a taste of culinary style.
4. Enjoy a cup of tea with friends at Hangzhou
Chines people love drinking tea, and their tea history has its trace back in the 2737 B.C., although they started using tea as a beverage several thousand years ago. Whether this is true or not, the fact is that China has been using tea for a very long time. Hangzhou is the most popular for its Xihu Longjing green tea. If you visit the region, take a walk in the public paths along the tea plantations, or attend China National Tea Museum for a tea ceremony. Alternatively, you can theme your tour for tea related activities in the region. Hangzhou Tea Tours is one of the private tour guide companies that offers both half and full day tours that include access to private tea house. You will also get the chance to experience fantastic moments at the Dragon Well Tea Culture by visiting the museum and Meijiawu Tea Plantation. While at these places, you will learn to pick and cook the tea leaves as well.
5. Stay at the Tibetan Family's Home
The place has full of attractions that include tumbling waterfalls, lush forests, and brilliant turquoise lakes that make Jiuzhaigou as one of China's leading natural attractions. The place has a chain of hotels to accommodate all visitors and locals. Therefore, if you are on a hiking excursions in the Sichuan province, never leave without staying at Zhuo Ma's Jiuzhaigou Home-Stay. It is strategically located in a mountainous village, about 10-15 minutes drive from the park.