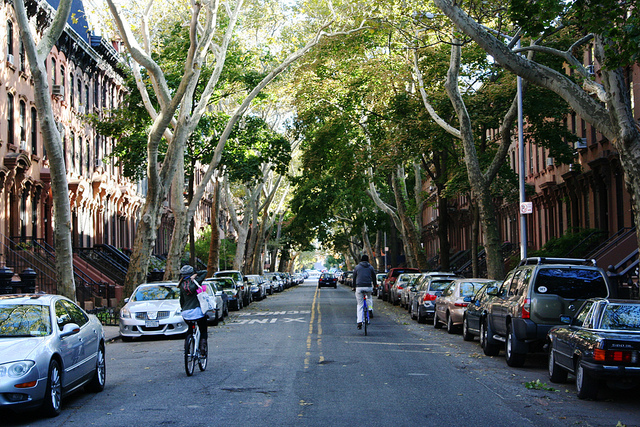 Image via Flickr by Juan Nosé
Located almost directly across from the Brooklyn Bridge, Fort Greene is a culturally diverse neighborhood that feels a world away from the chaos of nearby Manhattan. With historic brownstone homes and tree-lined streets and public spaces, Fort Greene is a charming part of Brooklyn. With a range of new cafés, bars, and shops, along with some of the best markets around, Fort Greene has grown to become one of the hippest areas of Brooklyn. Since this neighborhood is so close to Manhattan, staying in a hotel in Fort Greene is also a good choice, especially if you're looking for something a little different.
Parks and Public Spaces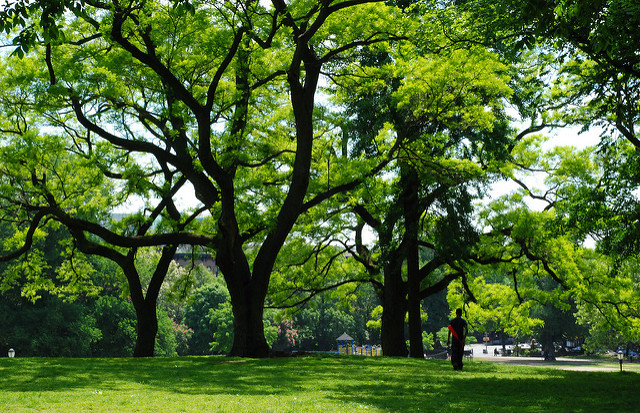 Image via Flickr by cisc1970
A huge part of what makes Fort Greene stand out is its outdoor lifestyle. The neighborhood is proud of its excellent public spaces, where people can get out and enjoy some fresh air, exercise, and socialize. At the center of it all is Fort Greene Park, designed by the very same people who designed Central Park in New York. Built on the site of the old Brooklyn Fort, this park is a huge, green area and home to the Prison Ship Martyrs Monument.
An Artsy Neighborhood
Art is an important part of Fort Greene, and many influential artists got their start here. A great way to combine your love of art with your appreciation for Fort Greene's wonderful public spaces is to visit the Pratt Institute's Sculpture Garden. Enjoy a wander through the green lawns and rose gardens while viewing the many fascinating sculptures on display. The Pratt Institute is also an interesting place to explore with historic buildings of its own.
The BRIC House has a great contemporary art gallery. If you enjoy glass work, the gallery at UrbanGlass is worth checking out.
The Best Flea Market Around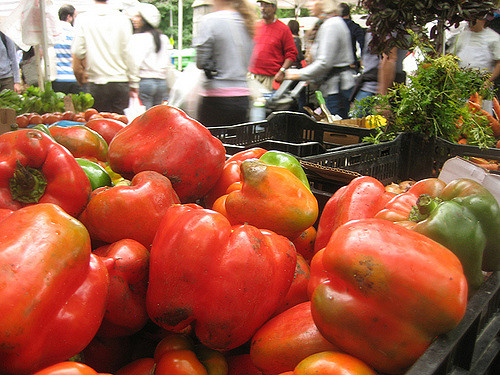 Image via Flickr by sawad
Fort Greene's flea market, Brooklyn Flea, has grown to become one of the most famous markets around. People flock here every Saturday from all over the city. The market has all kinds of interesting items, from local handicrafts to vintage-style clothing. Food is also a big thing here, with lots of great food stalls serving delicious bites.
Many people also visit Fort Greene for its excellent farmers market. Head to Fort Greene Park to enjoy high-quality fresh produce, meat, cheese, and wine.
Hip Bars and Restaurants
Fort Greene's outdoor lifestyle seamlessly blends in with its hip cafés, bars, and restaurants. The dining scene here reflects Fort Greene's ethnic diversity, with a whole range of cuisines and dining styles on offer. Enjoy a German beer at Der Schwarze Kölner or a mojito in the courtyard of Cabana Outpost. Grab a taco from Cochinita or sit down to a delightful South African meal at Madiba.
Fort Greene is a neighborhood that is constantly changing and growing. It has a relaxed atmosphere, yet there's always something happening here. Fort Greene is certainly Brooklyn's hippest neighborhood, and makes the perfect place to stay and explore.