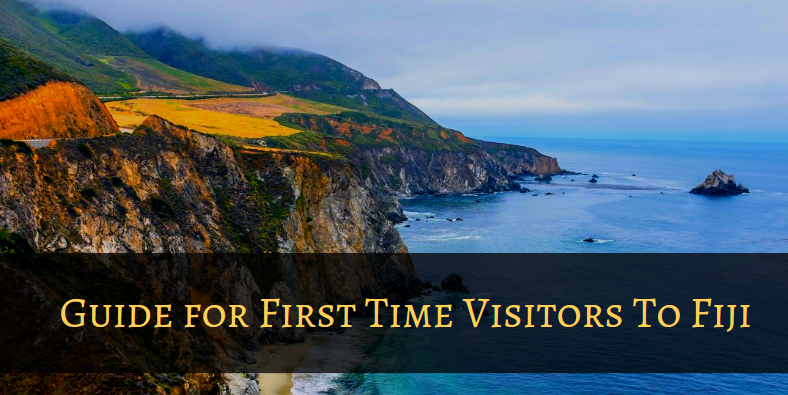 Fiji is an island nation that is seen as an exotic gateway by millions around the globe. Formed by an archipelago of around 333 islands, the country is the perfect spot for all those looking to enjoy their quality time in seclusion. There is a wrong notion that taking a trip to Fiji would put a dent into their bank account. However, this is completely wrong. All the islands that make up the country are quite affordable and one of the easiest places to visit. This is because a number of Pacific flights generally have a stopover in the country.
In order to break the myths and act as a perfect guide for the first time visitors to Fiji, I have shortlisted a few points. These points will answer all the common queries or doubts that every new traveler would have in mind before traveling to Fiji.
Expenditures to Be Incurred
Hotel or Resort Charges
Getting an accommodation in Fiji is not an expensive affair. A typical one night accommodation will range from 15 FJD to 30 FJD. However, if you are looking for a private room then the cost can go up to 100 FJD for a single night. Most of the budget hotels will offer a double room at 60 FJD per night. The accommodation at the resorts is available at 250 FJD per night. The prices are going to rise if you move further away from the main island.
Transportation Services
The buses and taxi services are available for traveling all around the islands. These services are quite efficient and inexpensive. However, for traveling from one island to another boat rides are taken that are provided by the hotel or resort itself. You can even opt for a luxurious ferry pass that is available from one island to another.
Approximate Daily Budget
A rough daily estimate for the expenditures would be around 75 to 200 FJD. This estimate has been done keeping in mind if you are staying at a hotel, using local transportation and eating out. However, depending on your budget and individual preferences this can vary.
Must Visit destination in Fiji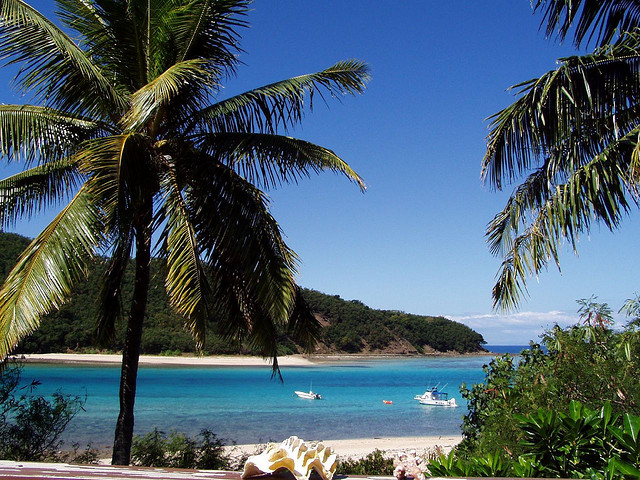 Visit the Mamanucas
The Mamanucas are a collection of tiny islands that are pretty popular among those who want to dive or snorkel in the soft corals. There are a number of world class surfing breaks and incredible wildlife that will enable you to have an experience of a lifetime. The beaches in the Mamanucas islands are best for all those who are looking to relax.
Suva, the capital city
Suva is located on the islands of Viti Levu that is full of colonial architecture and numerous nightspots. The city will offer you inexpensive food and enable you to get a feel of Fijian life. There are a number of temples which you can find all over the city.
Fiji Museum
The Fiji Museum is one of the best attractions of Suva which gives details about the South Pacific culture and discusses the history of the country. Along with this, you will find numerous Indian art exhibits, artifacts showcasing Fijian life and HMS Bounty relics.
Visit Lautoka
Lautoka is the second largest city in Fiji and has one of the largest sugar mills in the southern hemisphere. The city will offer you great opportunities for hiking through the forests and experience the waterfalls of the Koroyanitu National Heritage Park.
Levuka, old capital
Levuka is the original capital of Fiji which is located on the island of Ovalau. The city will enable you to have a historical feel of the Fijian culture and tradition. Levuka is not that popular among the tourists which mean that you will be able to enjoy your time in the city in a relaxed manner.
The Yasawa Islands
If you are on a budget while on a trip to Fiji, then Yasawa Islands are the best place to visit. This is because of the cheap transportation services and inexpensive accommodation. If you love to party then you can visit the Beachcomber which is known as the party island.
 Tips to Save a Few Dollars
While traveling in a Fijian city, it is always recommended to take a shared taxi which has pretty low fares than a private one. This will prove to be an economical option especially if you are going on a long journey.
Always prefer buying things from the main islands as you will get it on cheaper rates. There will be a difference in cost up to 50%  on things like water, snacks, alcohol etc.
In Fiji, the best place to eat the cheapest food is on the stands that you can find along the sides of the road. You can grab anything like curry, fish or chips by spending very less Fijian dollars.
In The End
This post will act as a compressive guide for all those who are looking to travel to the island nation for the first time. I hope that these tips will enable you to make the most of the opportunity whenever you get to travel to Fiji.
About the author: Chelsea Nguyen is working for Paradise Taveuniin Fiji, perfect planner of vacations in  Fiji. She loves traveling and sharing her experience while traveling. She is hardworking and trustworthy. In her spare time, she loves to read, cook and watch movies.