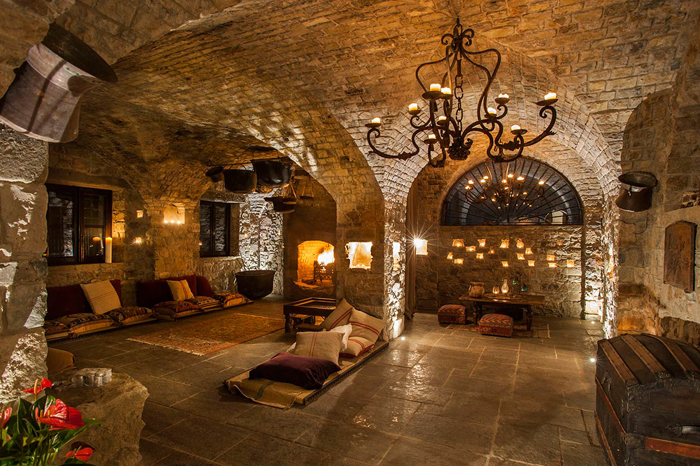 Do you know the green heart of Italy? This is the definition of Umbria, a renowned region for natural parks, Medieval churches and tasty enogastronomical products.
If you're curious about Umbria, you could do these unusual experiences, far from the usual routes and surrounded by a breathtaking landscape.
Getting to Narni
Narni is a small hilltop town in the province of Terni, a lesser known destination which you can visit in a weekend. You can reach Narni by train from Perugia, by car or by local buses: I suggest to stay in the surroundings to visit its historical center without stress, full of Medieval buildings, Roman archaeological finds and Renaissance palaces.
Narni is also very close to the geographical center of Italy: if you want to take a picture go to Ponte Cardona, a part of the old Roman aqueduct, reachable also by walking and suggested if you like trekking. Nearby the bridge you can see a sign in multiple languages on the exact spot.
Things to do in Narni
The first thing to notice is another bridge: the Ponte di Augusto. It is the largest Roman bridge ever built, but now only half of the bridge still stands. Next, visit the Duomo, which dates back the 12th century, dedicated to Saint Juvenale, the patron Saint of the town. The Eroli Museum is located at the dwelling of a noble family and houses many Medieval and archaeological collections, besides the altarpiece of Ghirlandaio, one of the masterpieces of this artist.
In Narni the history continues underground: if you like the thrill of a guided tour through the secrets of Middle age, book the Narni Underground experience and discover tunnels, cells, caves and dark passages, entering from the St. Dominic's monastery area.
To know more you have to reserve a tour calling Narni Sotterranea, this is the official website: www.narnisotterranea.it
Where to stay
To better appreciate this part of Umbria, choose a historic dwelling originally built in the 15th century, a place with a long tradition of charm. This venue is Torre Palombara, a Dove Tower born for defensive purposes and now converted into a cozy relais in the Umbrian countryside. Torre Palombara offers suites and apartments, suitable for large groups of friends or families with children; each room is appointed with antique furniture and shows the original architecture of the villa.
The swimming pool, outside in the garden, is ideal to enjoy the slow rhythms of Umbria, a green island of pure relaxation.
Celebrate your party in an exclusive villa
This relais is also available for wedding parties and any kind of celebration: the staff can provide concierge, chefs, transport etc. I think it's a romantic location immersed in the sweet landscape of Umbria. Special occasions deserve an amazing setting like a historic villa in Narni.
Find quietness on a spiritual retreat
There is only one way to have an authentic "spiritual" experience in Umbira: stay in a hermitage surrounded by nature, a sort of cloister far from the noise pollution. It's an innovative kind of resort, the Eremito Hotelito del Alma, which rises in Umbria to offer an incomparable experience to its guests.
If you are ready for a new concept of holiday, this retreat could be the ideal place for you. The rooms, called "Celluzze", have only single beds and have the austere look of ancient monasteries. Here you won't have a telephone, tv or fridge, because Eremito is conceived to help guests forsake the distractions and feel the genuine mood of a spiritual retreat.
Regenerate your body and soul and forget the stress: Umbria will give you all the necessities for a more pleasant life.