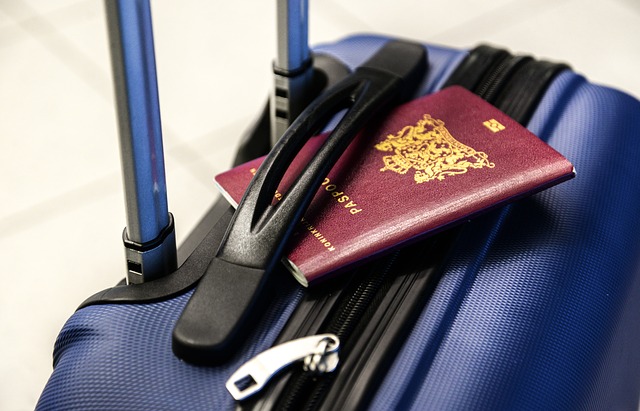 Vacation often feels like one of the few times in our lives that we don't have to worry about money. Away from things like jobs, mortgage payments, and bills, travel is supposed to be a chance to just say no to financial concerns and let your feet float in warm Mediterranean waters. So, naturally, it can be a real pain when you're planning out your dream vacation and, after crunching the numbers, you find out that you're coming in just barely over your budget.
Have no fear. Now is the time the reexamine your budget carefully and see what you can shave off. Try these tips for streamlining your vacation budget so that you can get all the rest and relaxation that you deserve.
Tweak Your Arrival and Return Dates
It's tempting and convenient to leave for vacation as soon as your weekend begins and catching a Friday or Saturday flight. Similarly, you probably don't want to leave until the last minute, so Sunday flights home can seem quite attractive.
The truth is that flying on popular travel days will be a huge hit to your vacation budget. Patience is a virtue, and it can be a huge help when planning your vacation. Try flying on a Tuesday or a Wednesday for the best deals. This isn't written in stone, however. In fact, one of the busiest days of the year is the Wednesday before Thanksgiving in the United States. Play it by ear and use your best judgment.
If traveling on a Tuesday or a Wednesday is not an option, just know that weekdays are always preferable to weekends. If you can avoid the weekends, you'll save yourself some money and plenty of exasperation thanks to smaller airport crowds.
Pay in Travelers Checks Rather Than Credit Cards
Credit cards are everywhere these days, and they make purchases incredibly convenient. However, when traveling it's actually better to use travelers checks. There are two reasons for this.
First, travelers checks help you stick to your planned budget. Since travelers checks see you off with a preset amount of currency, you'll be less tempted to splurge and have a better idea about where you are budget-wise without having to constantly check your credit card statement.
The second benefit has to do with security. Travelers checks are more secure than credit cards when traveling abroad. If they get lost or stolen, your identity is safe and another person can't use them to spend your money. Nothing can rain on a great vacation as quickly as becoming the victim of identity theft.
Vacation Off the Beaten Path
The most popular destinations are always going to be overcrowded and overpriced. In fact, some of the most popular destinations in the world — such as Rome or Paris — have turned into tourist traps, devoid of much of their original charm.
Traveling to an underrated vacation spot means that you can experience the authentic charm of a region. You will also avoid overpriced hotels and restaurants that cater to hapless tourists.
There's no reason to cancel your vacation just because you're looking a little over budget. Follow these tips to bring your vacation plans in line with your funds and still enjoy all of your dream activities while you're traveling.
About the author: Avery T. Phillips is a freelance human being with too much to say. She loves nature and examining human interactions with the world. Comment or tweet her @a_taylorian with any questions or suggestions.