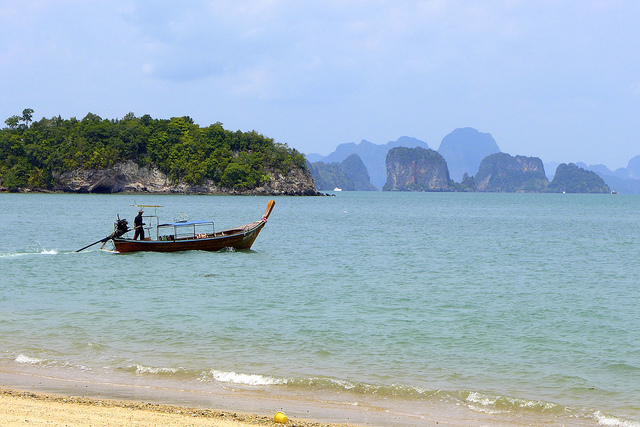 For so long you have wanted to pack your bags and travel the world. The thing that's holding you back is a job! How do I keep working while traveling is what you keep wondering. Are there options to travel and at the same time make money? The good news is several others like you are already doing it. From providing online tutoring to travel blogging, there are multiple opportunities. Why hold yourself back then? This article will give you perspectives on how to travel and earn money.
There are multiple opportunities, and there are startups that are offering remote opportunities just for people who want to break free of their nine-to-five desk jobs and explore the world. A passion for traveling, a laptop, and Internet connectivity is all you may need to live your nomadic dream. You could blog, you could run a drop-shipping business, you could tutor students online, or you could just write your way to life-long travel.
Teach English
Professional teachers of English are very much in demand in countries where English is a second language. You could try online tutoring, or you could travel to a country where English teachers are in demand. The pay is decent. The qualifications required maybe a college degree and certifications in teaching English as a second language.
Online Tutoring
If you have something to teach, try online tutoring. People are always looking for online tutors, and this could be a decent stream of income that is location independent. With the technology in place for file sharing, interactive whiteboards, chatting and messaging tools, corresponding with your students is easy. In addition, there are a lot of online tutoring startups. Get on board and teach anything literally, be it music, sports, arts, languages – there is always someone looking for expertise to be taught.
A Traveling Job
Who wouldn't love it? Depending on your skillset, there are multiple opportunities.  You could sign on for a job on a cruise liner, and the perks could be outstanding. You get to see exotic places, and you get paid, can have paid vacations and free accommodation and boarding. Or, you could become a Tour Guide. Be it as a local tour guide or for international openings, and you could put your travel expertise to real use. You could even design your own tours and show people around. Then, there are short-term bartending and hostel backpacker jobs that could offer you free accommodation and boarding that helps you save hugely when traveling.
Train People to be Fit
Fitness and an active lifestyle are what people look out for these days, and fitness instructors are in demand. So, if you could take classes in yoga, Pilates, Zumba, aerobics, become a personal trainer. You would find opportunities onboard cruises, at local gyms, and even at hotels. On similar lines, if you have skills in massage therapy, you could become a therapist at popular tourist destinations and help people get relief from stress and pain.
Travel Writer and Blogger
Travel writing is a dream job but something that not everybody can do. It requires superb writing skills, a lot of hard work in pitching your stories at the right place, and networking. But, if you are good at it, the rewards are fantastic and could even be paid for travel, accommodation, and boarding by top-notch travel companies and even country tourism boards.
Similarly, you could try blogging, but then again, it is hard work. You need to build an engaged and loyal readership, have skills in online advertising and affiliate sales. This could take years, but if you decide to do it, take the plunge and plan for it.
Conclusion
If you are passionate, there aren't any dearth of opportunities. You just need to seek your niche. There are opportunities in any profession. You could volunteer with an NGO, you can become a traveling nurse, you can just be a day trader, or have your own consultancy. You could make lots of money, but the effort and commitment would be no lesser than elsewhere. It is up to you to work out what works for you to achieve your passion.