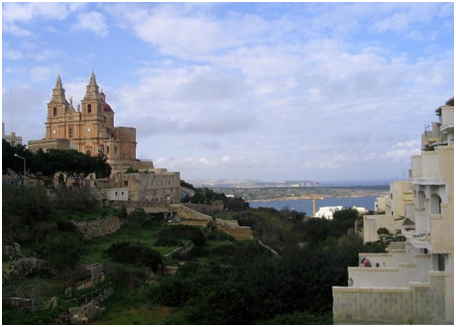 Blame it on the global recession and people wanting to retrain in new industries or simply the fact that people are just becoming more interested in languages, whatever the cause, language learning is on the up. In the past three years, more people have signed up to learn English than ever, according to industry monitors. This is fantastic news for people working in the sector and for English language students themselves, as more popularity means more investment. However, the question remains of where to learn English! As an example, allow me to compare two popular countries: England (for obvious reasons!) and somewhere a little more exotic, Malta.
Learning English in England vs. Malta
You can, of course, learn a language anywhere in the world. With the marvel that is the Internet and the plethora of fantastic international language schools, the world really is your oyster. But, learning a language in a place where it is natively spoken is always going to be the best option. That way, you can combine your language learning with a holiday, see somewhere new and be constantly improving your skills. Even if it's just ordering a sandwich in a café or buying a train ticket, going to an English speaking country will help!
Why studying English in England may be great:
One of the biggest reasons you might like to learn at an English school in England is that you would get to explore the country where it originated! Where better to go than the home of the language itself? London, as one of the most visited cities on the planet, offers hundreds of different language schools, all with their unique programmes, to help you improve your language abilities. On the other hand, if you want to get out and about and explore the country as a whole, England is a comparatively small country, so you're never more than a quick train ride away from a new adventure!
Why you might want to consider an English school in Malta
On the other hand, I hate to break it to you, but England isn't the hottest or driest country, so if you are looking for a warm week in the sun to accompany your language learning, England might not be your best bet! Malta, however, has it all: a great climate, beautiful scenery and a booming language learning industry on the side. What could be more enjoyable than learning a new language surrounded by native speakers, living on a fantastic island and working on your tan at the same time? I can't think of anything…