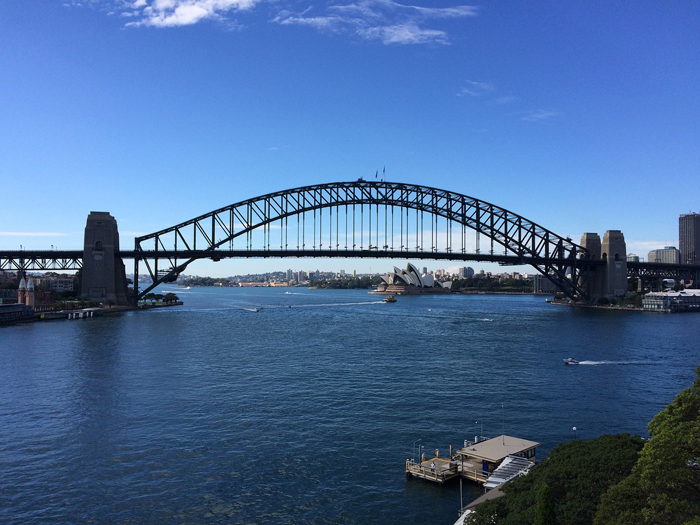 Indulge in cuisine, culture, and adventure like a Sydneysider.
The best way to see any city is from the perspective of its locals. Locals are in the know when it comes to what places to go to, when to go, and how to make the most out of your time and money. And getting the 'local experience' can add a little uniqueness to your adventure since you'll get to experience parts of Sydney that are off the beaten path.
Opt for home cooking with a local recipe
Australia, especially its metropolitan areas like Sydney, is home to some amazing local eats. So you should definitely splurge a bit on the restaurants, but also consider learning to cook a few recipes yourself. Of course, you may be thinking, '…but my hotel room won't have any kitchen facilities! How is this possible?' The answer lies in booking a vacation rental rather than a hotel. Just head over to Gumtree to find extensive vacation rental listings in and around Sydney, along with homes for sale if you really want to become a Sydney local.
Ditch the personal vehicle
To get the full Sydney experience, opt for public transportation. You'll get a low-cost tour of different parts of the city, and you won't need to worry about parking or angry drivers. You can also opt for cycling, as the city has a climate highly conducive to being out and about on a bike, with plenty of friendly streets and cycleways.
Mingle with the locals
Aim for activities with a social component, like checking out some of the many bars and restaurants Sydney has to offer. The Mojo Record Bar and the 505 are just a couple notable local favorites to start with! For travelers that prefer a home cooked meal (with perfect strangers, mind you!), you might get lucky with the VizEat app.
Get away from the hustle and bustle
Cities, while vibrant and brimming with myriad different cultures, can get a little overwhelming. So where do Sydneysiders go to get away for a moment? Two favorite haunts: the beach and the garden. Bondi Beach is a favorite among tourists and locals alike, and is a great hang out year round. It's definitely a must-see. Less obvious than the beaches are the gardens, but they are equally wonderful. Head over to the Chinese Gardens or the Royal Botanic Gardens for some meditative greenery and stunning architecture.
Indulge in a park side picnic
Sydney has some amazing parks, like the relatively new Barangaroo Reserve. You'll be spoilt for choice when it comes to activities, but it's tough to beat picnicking on the grass. Stop by one of the markets or delicatessens beforehand to eat like a local while you enjoy the beautiful views of the harbor.
After your sojourn into the city, stay in touch with all of the friends you've made. With their help, you'll have more chances to experience all the things you missed the first time around. You'll become an honorary local in no time. Visitors might even begin asking you for directions!
About the author: Savannah Wardle is a passionate traveler who loves to discover new destinations and explore her own country. When she's not on the road, she spends time with her family in Sydney. Find her on Twitter.