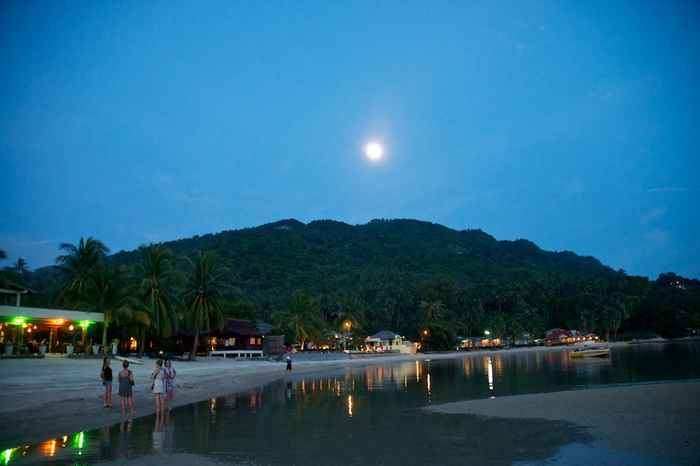 Island hopping is one of the most enjoyable ways to explore an island nation, but did you know that island hopping in Thailand can be an amazing vacation as well? If you hit up the right islands during your travels, you can experience tropical beaches with azure waters, rainforests with unique wildlife, and even explore some of the local culture. How do you know which islands to hit? Well, I've been to Thailand multiple times, so I will share my knowledge of the country with you.
South West Thailand Islands
The first path that you can take to explore the islands is in the southwest. It includes islands such as Koh Yao Yai, Koh Phi Phi, Koh Raya, Koh Lanta, and Koh Hai. Each of the islands on this side of the country offers beautiful vistas, but if you are looking for a wedding destination in Thailand, then you may want to start your adventure in Phuket. The beaches here are breathtaking, making it the perfect place to begin your honeymoon.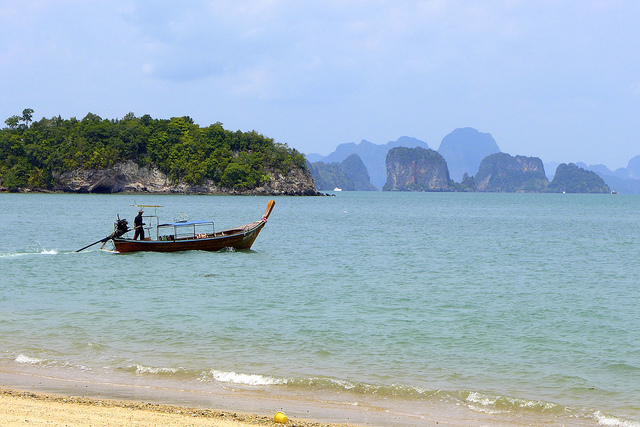 Traditional longtail boat sailing through mangrove forest in Koh Yao Noi / Madeleine Deaton via Flickr
Next stop:
Koh Yao Yai
This is a hidden gem that is located off of the coast of Phuket. The beaches are calm and relaxing, the snorkeling is amazing, and the lagoon has the azure waters and the white sandy beaches that you imagine an island destination would have. Tourism is not high on this island, so you can find natural beauty like you've only imagined. There are also wild monkeys that you can check out.
If you find that you like this island more than you thought you would, then you should check out the island directly to the north:
Koh Yao Noi
This is an island with fishing villages and mangrove trees that show the true beauty of Thailand. If you decide to stay longer than a day here, you can always find a resort in Koh Yao Noi where you can spend the night. The middle of the island is very mountainous, so you can hike instead of relaxing on the beach if you prefer. Things to do in Koh Yao Noi include outdoor and indoor activities, the most popular one is kayaking.
As you continue your island hopping in Thailand, you will want to visit: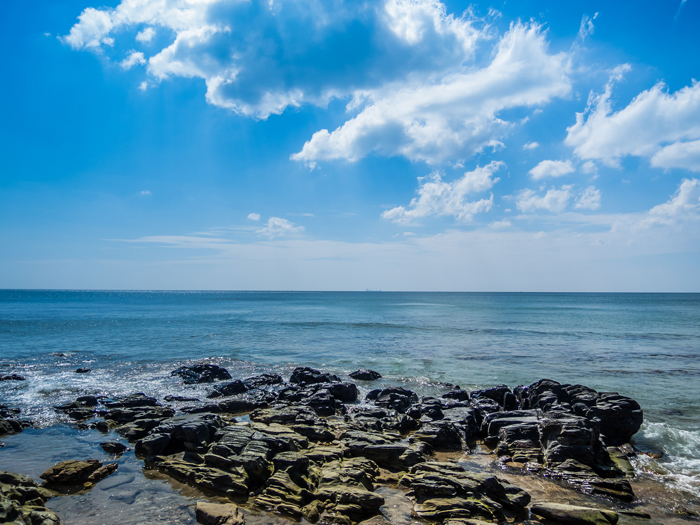 Koh Lanta's Shore / dronepicr via Flickr
Koh Hai
This is an island that has a tropical forest right in the center that is surrounded by white sandy beaches. This tropical paradise is the perfect romantic stop for you to explore after you leave your wedding destination in Thailand.
Koh Lanta
If you prefer adventure to relaxation, then you can check out Koh Lanta as your next destination. This is a great place for an adventure. There are great diving spots near this island; in fact, there are even caves and lagoons where you can explore.
Koh Phi Phi
If you like to party, then Koh Phi Phi is going to be an island that you want to check out. It has become one of the most popular places to travel to in Thailand, so if you enjoy a crowd, the beaches are amazing. There are also a number of bars, restaurants, and places to shop on this island.
South East Thailand Islands
If you prefer to check out the islands on the southeast side of the country, there are quite a few beautiful locations to explore here as well. If you are looking for a wedding destination, then look into having your wedding on Koh Samui. It is a location that is perfect for going to the beach during the day to experience the soft white sand. There are also several markets on the island that are well worth exploring, especially if you want something crafted from a local. During the evening, the nightlife is fabulous. If you like to dance the night away, then this is the perfect island for your wedding after party.
If you feel like leaving this island, you should explore Koh Phangan next.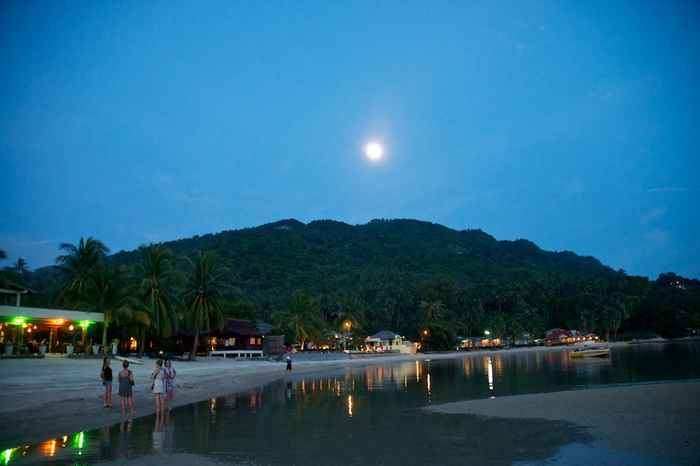 Koh Phangan's beach before full moon party starts / Matthias Mueller via Flick
Koh Phangan
This island is known around the globe for the full moon parties that are held here, which means that you can continue your wedding party the next day. There are also full moon parties, half-moon parties, and more, which means that no matter what month you visit, you can dance the night away.
My favorite part of this island is the national park that takes up over half of the island. The plants and animals that can be found in this rainforest are unique to this part of the world, and they are simply amazing to discover for yourself.
Koh Tao
This next island is actually one of the smallest ones in this area of the world. The coral that surrounds the island makes it the perfect stop for divers and snorkelers alike, but no matter which activity you prefer, there is always an amazing sunset off of the shores of this small island. If you love the water, but you don't have your scuba diving certification, this is where you should get it because you will not find a lower price for the certification anywhere in the world.
Central East Thailand Islands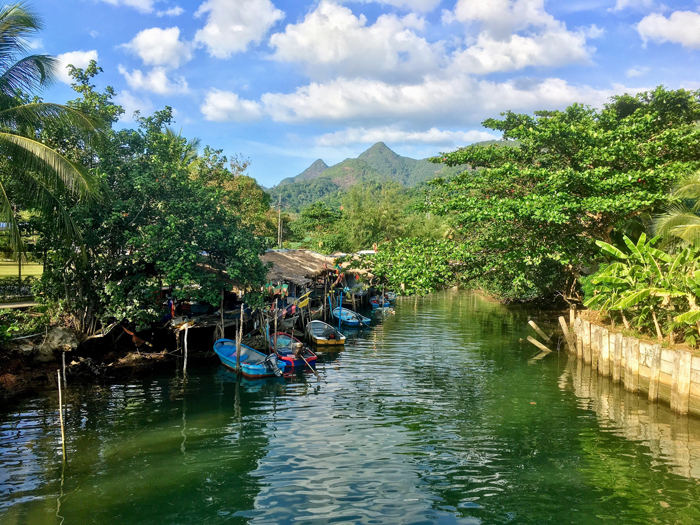 The way to Chai Chet beach, Koh Chang / Richard Barton via Flickr
If you have time during your wedding destination in Thailand, you should make an effort to check out Koh Chang. It is the second largest island in the country, and it is amazingly still relatively undeveloped. If you can make a stop at Koh Chang, you will be able to hike the island for days as well as climb and swim in some majestic waterfalls that are located along the paths that you will most likely explore. Don't forget that the beaches are beautiful here as well, so you can relax on the white sandy beach or go snorkeling right off shore.
Thailand is an amazing place to visit, but if you have the chance to go island hopping in Thailand, you will not regret taking the opportunity to do so. If you want to relax on the beach and check out the coral off the shore, the southwest islands may be perfect for you. The southeast islands are great for living up the nightlife and partying the night away, and the central east islands are more for exploration. Which island hopping route do you prefer?
About the author: Riya is an inspired writer, passionate about traveling, lifestyle and encouraging startups. As a freelancer, she understands the importance of productivity at work. Riya never stopped finding new ways to create her work productivity. Twitter, @sanderriya.