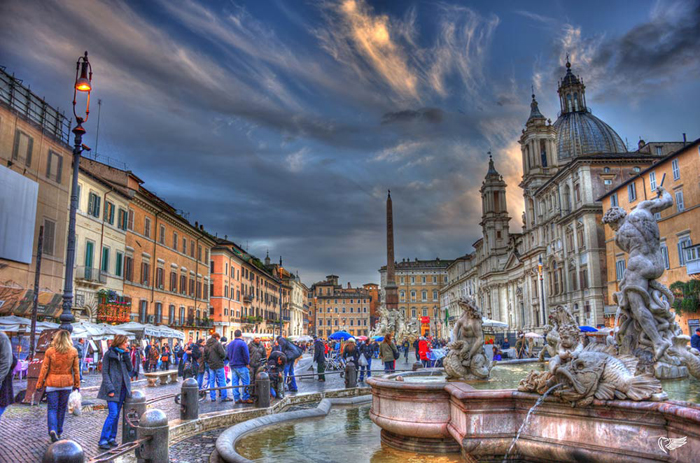 Exploring Rome requires a lot of time and the majority of tourists have only 2 or 3 days available, so it is very difficult to see all the top sights or try the best cafes without a guide or support by someone who knows Rome very well.
If you want to admire some beautiful glimpses, go to a peculiar venue and see art exhibitions at an enchanting museum, this brief guide is just for you.
Elegant places in the heart of Rome
Just in the center of the Eternal City lies the ancient Jewish district. Near to Largo di Torre Argentina, a sort of small town inside the city with narrow alleys, the Great Synagogue of Rome and Portico di Ottavia is a structure built by Augustus which now represents the center of the Jewish Ghetto. Here there are also some typical restaurants with kosher menus. Our advice is to try the "carciofi alla Giudia" (Jewish style artichokes), a specialty invented just here, based on local artichokes (the Romanesco variety) deeply fried, a must if you like Italian cuisine.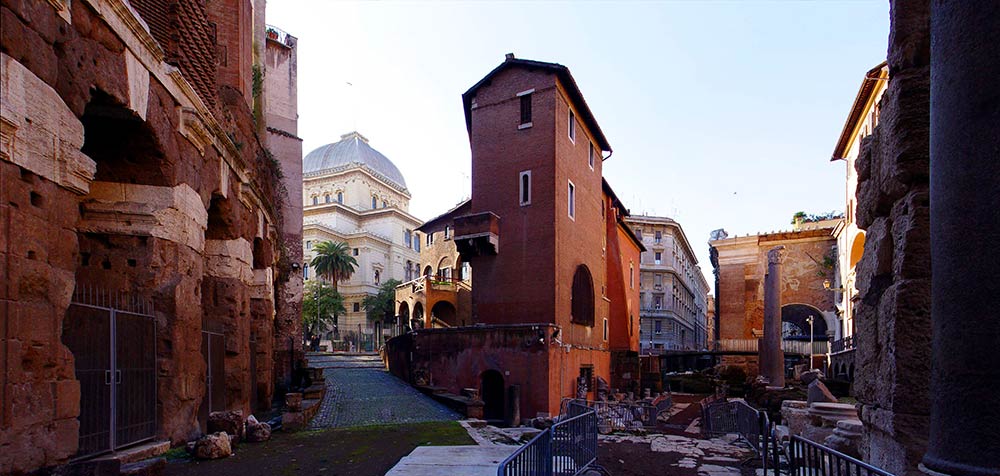 This district hosts the Fontana delle Tartarughe (Turtle Fountain), one of the most beautiful of Rome: see the turtles and dolphins designed by Bernini, they seem to come alive!
To enjoy all the hidden treasures of Italy's Capital City, it's better to look for a private guided tour, to avoid queues, discover the oddities and have a personal experience that you'll tell to your friends about.
The specialists of DragonFlyTours offer customized visits to the Jewish Ghetto, providing you the ticket for the Synagogue and a lunch at a renowned restaurant, letting you discover one of the hundreds of sides of Rome.
A Renaissance treasure near Navona square
As you know there are a lot of museums in Rome and the historical center in itself is full of monuments. Chiostro del Bramante is an enchanting venue for art lovers, commissioned by the cardinal Oliviero Carafa in XVI century, a refined building with a design which reflect the Renaissance concepts. The Chiostro is a renowned venue for exhibitions (the latest is dedicated to Brueghel, one of the main exponents of Flemish art), besides hosting a bookshop with a selection of books and multimedia items, a store with original gadgets and the Bistro-Cafeteria, a nice meeting place for breakfast, lunch and aperitif.
The Sybil's Hall is an area of the cafeteria that overlooks the Raphael's frescoes of Sybils, housed in the church of Santa Maria della Pace, beside the cloister. This is a place which offers a charming mix of tradition and innovation, thanks to its interior design. On Sunday morning is also available the brunch service, a delicious way to begin your tour of Rome.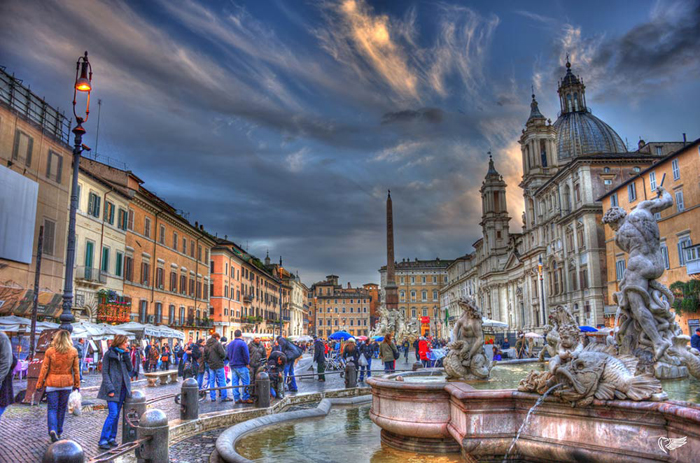 Accommodation
Visiting these locations and enjoying a full immersion in the Eternal City is easier if you stay in a 3 stars hotel near Navona square and within a walking distance from all our tips. At Vicolo del Leonetto, a narrow street near Pantheon and Via del Corso (the famous street of the best boutiques), there is Hotel Due Torri, situated in a palace that was a residence for cardinals, bishops and famous noble Roman families.
It could be useful to choose a cozy accommodation where you can relax after a long walk through Rome. Plan your itinerary with the help of the hotel staff and take advantage of the special offers for long stays and for families.
Have a special coffee in Rome
A few steps from Hotel Due Torri and Navona Square, don't forget to go to Caffè Sant'Eustachio if you want to try the best coffee in the city. Is a very popular bar, always open and often crowded, where coffee means delicacy: the Gran Caffè is different from espresso; it's a more creamier and larger coffee, something you'll surely like. This coffee shop and roaster was born in the Thirties and today is a landmark for all the people who like Italian coffee.
In other words, Rome is a gorgeous place where the hidden corners are also worth visiting.