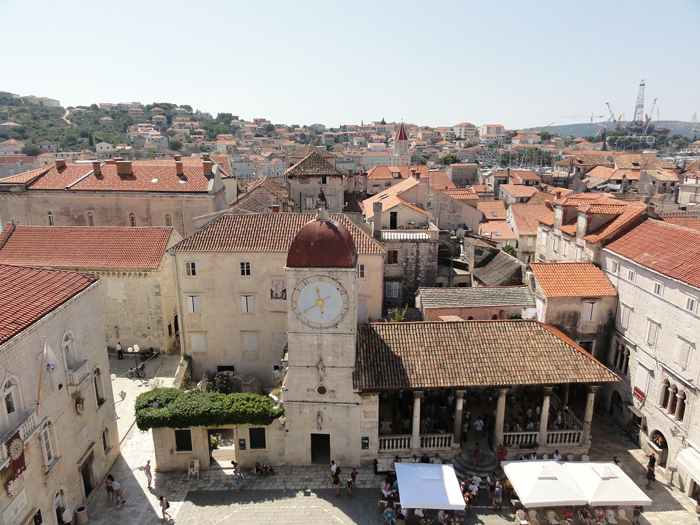 Trogir is a historic town and a harbor situated on the Adriatic coast in Split-Dalmatia County of Croatia. It is estimated to have a population of about 13,000. It is located between the Croatian mainland and the Island of Ciovo.
Tourism is the major economic activity in this town. You will find that most amenities have been structured to make the tourists stay in Trogir memorable, manageable, and exciting. Trogir is visited by many tourists annually and is known to be a major tourist destination. It boasts of many and exciting activities that one can engage in during their holiday. It also has numerous site-seeing places. We look at the top things to do while in Trogir.
Explore the Town
Trogir boasts of numerous buildings from the ancient Greek times and Roman times. These buildings still stand today and are heritage sites listed under the UNESCO World Heritage sites. Their ancient architecture and the history behind them is amazing. Some of these historic building are the Kamerlengo Fortress, Trogir historic site, Central Square, and the St. Lawrence Cathedral among others.
Enjoy a swim or stroll in the Beach
With the beach only 3 kilometers from the city center, you will love the view of the breathtaking the Okrug Gornji beach. Okrug Gornji is the most famous beach in Trogir. You can take a walk or enjoy the sea waters on this beach.
The Riva Beach is also another option should you fancy a walk on the sea front. It is beautiful, and you will enjoy the weather. Should you need to relax and enjoy a meal or drink, or if it gets too hot on your walk, there a places on the shadow that you can do this.
Sailing and exploring the islands
Trogir is strategically located along the Croatian Riviera and is convenient for anyone who wants to visit the islands surrounding it. With many local charters in Croatia, you could find a sailing tour that is just right for you to visit the islands nearby. It is also possible to sea-kayak around Trogir should you want to feel this unique experience of touring the town. The companies offer kayaks and boats that you can hire for your tour around the islands. Some companies also provide a local guide to take you to your preferred location.
Attend a festival
During summer-time, there is the Trogir Summer Festival, which runs from June through to September. Many modern and traditional concerts are held during this time, and this is an excellent opportunity to experience the old, rich heritage of the Trogir civilization. There are also theater and dance performances from both the locals and international performers.
Try delicious local cuisine
Trogir has numerous restaurants and food courts where they serve local and international cuisine. It will give you absolute pleasure to sample these during your stay there. The local cuisine mainly comprises of seafood. You will absolutely love it.
The experience of visiting Trogir is unlike any other, and it is unlike any other place you have been to. If you are planning to go on tour or for summer vacation, this is the place to go; a place that will forever remain etched in your memory.