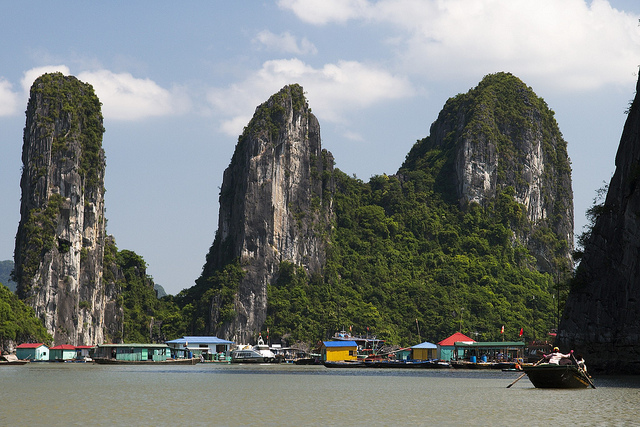 If the New Year has injected you with a spirit of adventure and you wish to go exploring, then Vietnam may just be the answer to your wanderlust dreams. This is a country in a state of exuberant transition, letting visitors enjoy the highly fashionable centres in Ho Chi Minh City (Saigon) alongside spending some time with the isolated hill tribes in the north of the country.
For those who want to learn more about Vietnam, including its history and its culture, then it's easy enough to find the advice and professionalism of a genuine specialist. Opt for a unique guided tour around Vietnam and allow these hard-working and engaging experts to share their knowledge with you. There's a range of different tours for a whole host of budgets – it's simply up to you to choose the one that will show you what you want to see.
Hanoi
Even if you just want to spend time in one area, the city of Hanoi and its surrounding region can give you plenty of opportunity to get a feel for the country as a whole. The city is a splendid mix of the old and also illustrates the aspirations of the new post-war Vietnam. Try and take in a visit to the city's famous Thang Long water puppet theatre, and also visit the historic 'Old Quarter', where traditional artisans still ply their trade.
One of the more innovative ways of getting around this hectic and bustling city is to take advantage of the free guide service offered by local students, who use the opportunity to improve their English.
The wonderful thing about this service is that you'll get to see many sights that are off the beaten track and be able to learn from your hosts. One of the stranger sights in Hanoi is the infamous 'Hanoi Hilton' in the French quarter, once home to US prisoners of war and used in earlier times by the French Colonial government.
Halong Bay
This UNESCO World Heritage site is about three hours from Hanoi and at times can be overcrowded. Seasoned Hanoi guides recommend a longer journey to Cat Ba Island that is in a more isolated part of this beautiful area. There is something quite ethereal about the ghostly rocky crags emerging from the water; you should look out for the floating villages that also populate the bay.
Reunification
For those who wish to explore further afield, a trip along the 'Reunification' railway between Hanoi and Saigon will give you a true taste of Vietnam. It's much more fun to book a seat in one of the cheaper carriages where you'll be able to share food with your fellow passengers, as well as gain a stunning view of the country as a whole. The railway dates back to 1936 and stops at many stations that should be on the travel itinerary of all visitors. Try and take a break in the historic town of Hue where pagodas and monuments abound. If you really want to explore Vietnamese culture, try and time your journey with a local moon festival; Hoi An is an ancient fishing port that bans motor traffic on the festival days and you can wander around and partake of local food specialities and offer up praise to the goddess of the moon.
About the author: Celina Bledowska is a journalist, writer and occasional traveller
Halong Bay photo by Matthias Rosenkranz on Flickr