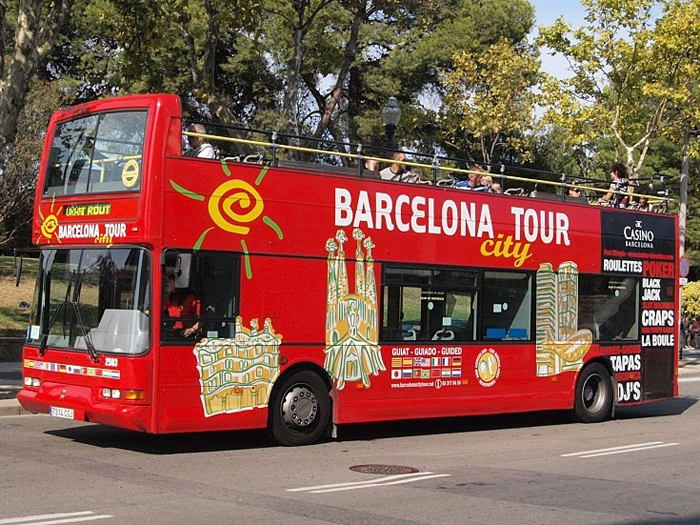 Barcelona is a beautiful city. It has a great history, beautiful monuments, great architecture and much more. When you visit the city you almost don´t know where to go because there are so many things. There is a solution. Many companies arrange special tours. During the tour you get information about things you see. This is a great way to see a lot of Barcelona in a short period. When you are not planning to stay long, but you do want to see things that the city has to offer, you should really do this. You can explore the city in different ways. Some are for people who are more active, others are for people who like to relax. Read the article and see what every tour has to offer.
Bus tour:
The bus tour is very popular in Barcelona. It is a fast way to see some things of the city. You can see the busses everywhere. Most of them have a panoramic deck, so you will be able to see everything. When the weather is not good they can close it. An audio guide tells you what things you can see while the bus is driving. The bus also stops at certain places. You can get off the bus and have a look around. Every few minutes a new bus will arrive and you get on the next bus, which will continue the tour. For adults a ticket costs €20, for children and seniors the tour is cheaper.
Bike tour:
To do the bike tour you need to be at least a little bit sportive. The tour takes 3 to 4 hours. During the tour you will go to the following places: Paseo Colom, the bull-fighting ring, Sagrada Familia, Paseo San Joan, Arc de Triomf, Ciutadella Park, the Cathedral, the Gothic Quarter and the beaches. After the tour you go to a local bar to have a cold drink. This tour costs €30 included the drink.
Walking tour:
During this tour you will see the best highlights, squares, markets and districts that Barcelona has to offer. A guide tells you about the history and impressive culture of this city. All the guides speak fluently English, but it is also possible to arrange a tour in your native language. This is not always possible of course. There are different walking tours, for example tapas tour, shopping tour, bike walking tour and a normal walking tour. If you like to shop a guide will show you the best shops of Barcelona, which you never knew they existed. The prices differ per tour  from €15 to €22.
Limo tour:
This tour is maybe a little bit extraordinary, but you can have a lot of fun. You can hire a limo with a few people. This is nice when you are travelling with a group and you want to have some fun. There are different companies who arrange these tours. The companies have also different limo´s. Mostly you need to go somewhere, the limo will be waiting there. The duration of the tour is different. This depends on how much you want to pay. Normally you drive for one hour and after that you will go to a club. During the tour you can enjoy a glass (or more) of cava or champagne. The prices vary, this depends on the car, the length of the tour and with how many people you are. For €50 per person you can already arrange a tour.
Yacht Charter:
A yacht is not only for rich and famous people. You can rent you own private yacht. When you are on the yacht you can´t see many this of the city, but you do see beautiful things. You can sail along the coast and enjoy the view. Also here you can see cultural things, which you normal maybe wouldn´t see. For a half day you pay €65 per person, drinks included.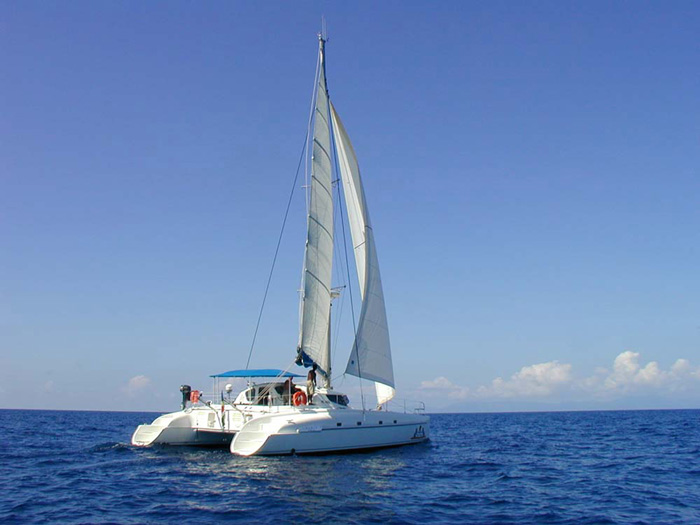 This article was written by Silvie, a travel blogger and writer for apartime.com, providers of Barcelona property and Barcelona accommodation.