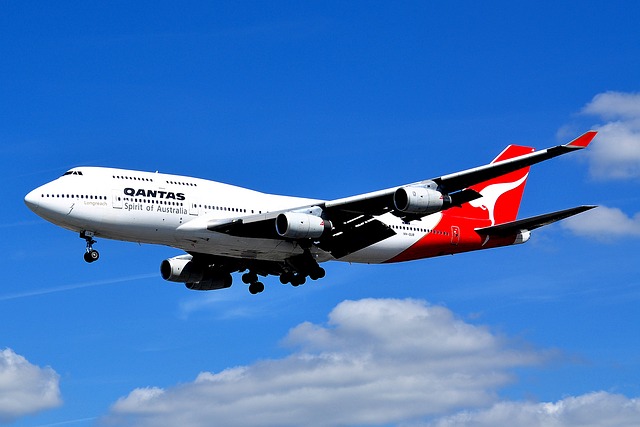 Qantas passengers stuck in Singapore during ridiculous 23-hour flight delay
Singapore's Changi Airport has been named the World's Best Airport for three years in a row. It has some incredible amenities like its own butterfly garden, a pool on the roof of Terminal One and Singapore's tallest slide. But even freakin' Narnia would start to get boring if you were stuck there for 23 straight hours without knowing when you could leave. A group of almost 300 Qantas passengers had to endure a delay that stretched that long while they waited (and waited, and waited) for the plane to arrive that was supposed to take them from Singapore to Melbourne.
Read more: http://roadwarriorvoices.com/2015/08/11/qantas-passengers-stuck-in-singapore-during-ridiculous-23-hour-flight-delay/
US government hid report showing that TWO FIFTHS of air traffic controllers suffer chronic fatigue and have made 'significant errors' including bringing planes too close together
The U.S. government is alleged to have kept secret a study that shows overworked air traffic controllers are suffering from chronic fatigue that provides serious dangers to the national air traffic system.
Federal Aviation Administration officials have declined to publish a copy of the report despite repeated requests and a Freedom of Information Act request by The Associated Press.
However, the AP was able to obtain a draft of the final report dated December 1, 2011.
The impetus for the study was a recommendation by the National Transportation Safety Board to the FAA and the National Air Traffic Controllers Association to revise controller schedules to provide rest periods that are long enough 'to obtain sufficient restorative sleep.'
Read more: http://www.dailymail.co.uk/travel/travel_news/article-3192555/Air-controller-study-shows-chronic-fatigue.html#ixzz3iZLYzU4z
AirBaltic Boeing 737 Pilots Arrested for 'Alcohol Abuse' Before Takeoff
Two pilots of a Boeing 737 passenger jet were arrested for suspected "alcohol abuse" before they were due to take off in Norway, their airline said.
They were scheduled to fly 109 passengers on a four-hour journey from Oslo to the Greek island of Crete on Saturday when they were taken off the flight and into custody.
Two of the three cabin crew aboard the airBaltic jet were also arrested on suspicion their blood-alcohol was over the legal limit, the airline said in a statement. The third crew member has not been accused of any wrongdoing.
Read more: http://www.nbcnews.com/news/world/airbaltic-boeing-737-pilots-arrested-alcohol-abuse-takeoff-n407001
Queensland backpackers being coerced into sex to obtain visas
FEMALE backpackers working on southeast Queensland farms are being coerced into performing sexual favours in exchange for visa sign-offs.
Queensland Anti-Discrimination Commissioner Kevin Cocks said there were about a dozen complaints to the commission relating to exploitation of workers in the Lockyer Valley in the past 18 months.
The foreign workers have to complete three months of work in rural Australia to earn an extension on their one-year working holiday, subclass 417 visa.
But Mr Cocks said this could make them vulnerable to exploitation by dodgy contractors.
Read more: http://www.news.com.au/travel/travel-updates/queensland-backpackers-being-coerced-into-sex-to-obtain-visas/story-fnizu4n5-1227465003407