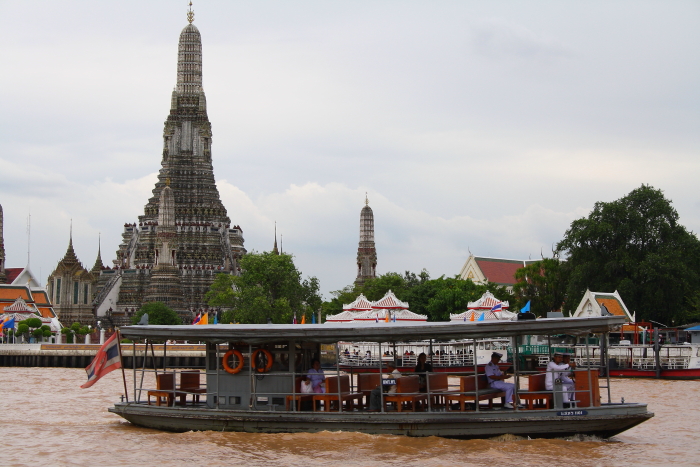 Is it safe to visit Thailand if the bomb blast was targeting tourists?
AUSTRALIANS are likely to return to Thailand despite persistent travel warnings and the latest targeted attack on one of Asia's most popular tourist destinations.
A bomb detonated at the Erawan Shrine in Bangkok during the city's evening rush-hour (about 9.30pm AEST) yesterday, killing at least 21 people, including foreign tourists, and injuring about 120.
Terror expert Professor Greg Barton from Monash University said while no group had claimed responsibility for the attack, it was clear the blast was targeting tourists.
Read more: http://www.news.com.au/travel/travel-updates/is-it-safe-to-visit-thailand-if-the-bomb-blast-was-targeting-tourists/story-fnizu4n5-1227488168712
Some Airlines Accused of 'Shaming' Travelers Into Buying Extras
As if finding a reasonable airfare isn't challenging enough, some airlines are offering rock bottom online prices and then making a hard-sell at checkout for extras such as better seats, extra legroom and early-boarding privileges that ensure access to storage space in the overhead bins.
"Delta, especially, but also Spirit and several others attempt to shame fliers into paying more, instead of treating their customers with courtesy and respect," said Paul Hudson, president of Flyersrights.org.
Read more: http://www.nbcnews.com/business/travel/some-airlines-accused-shaming-travelers-buying-extras-n413681
Emirates To Grab World's Longest Flight Title With Panama Service
Emirates Airline announced Thursday it will begin nonstop service from Dubai to Panama City on Feb. 1, a 17-hour, 35-minute trip that will be the world's longest passenger flight.
Qantas currently holds the mark for its Dallas-Sydney route, a flight that lasts just under 17 hours.
The Emirates flight will not be a historic record-setter, however. Singapore Airlines formerly had a nearly 19-hour flight from Singapore to Newark, New Jersey, but canceled it in 2013.
The Dubai-Panama City flight will mark the first time the airline has flown to Central America.
Read more: http://www.nbcnews.com/business/travel/emirates-grab-worlds-longest-flight-title-panama-service-n409911
Lost Englishman Geoff Keys writes message in sand to guide helicopter to his bush rescue
A BRITISH tourist lost in far north Queensland wrote an SOS message in the sand that ultimately helped in his rescue.
Geoff Keys, 63, was shoeless and without food when he became lost in Jardine National Park while looking for waterfalls.
He went for a swim but was lost while trying to take a shortcut through the bush back to camp, spending two days – including eight hours hiking and 23 hours swimming – alone and looking to be found.
Read more: http://www.news.com.au/travel/travel-updates/lost-englishman-geoff-keys-writes-message-in-sand-to-guide-helicopter-to-his-bush-rescue/story-e6frfq80-1227495984351
Passenger Tasered and kicked off flight over man bag argument
A passenger has been Tasered and kicked off a plane following a luggage dispute.
Staff from budget airline EasyJet called the police to London's Gatwick Airport to deal with the man who had allegedly became irate after refusing to part with his man bag.
The man bag had tipped him over the limit of allowable luggage items on-board, but when called out over it he allegedly became aggressive and refused to part with it.
Read more: http://www.foxnews.com/travel/2015/08/21/passenger-tasered-and-kicked-off-flight-over-man-bag-argument/