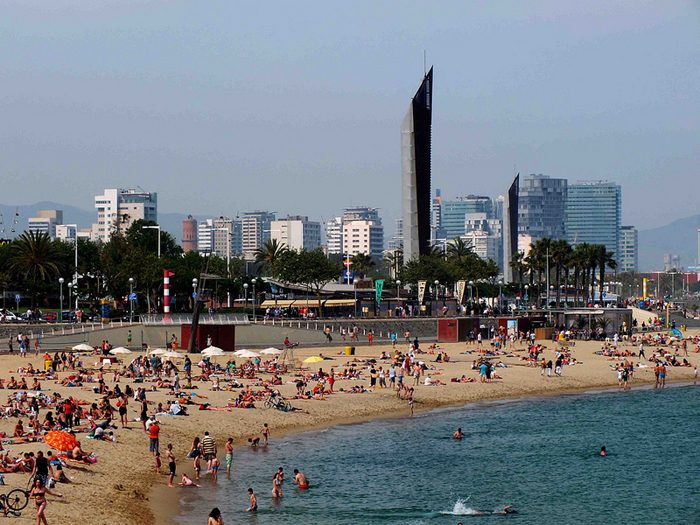 Here are today's latest travel news headlines and some cool travel deals to check out.
Travel News
Fatalities reported following Las Ramblas terror attack
Fatalities have been reported after a van drove through crowds walking on Las Ramblas, a popular tourism site in Barcelona.
Visitors have been urged to stay away from the Plaça de Catalunya after what police describe as a "massive crash".
Read more: http://www.breakingtravelnews.com/news/article/fatalities-reported-following-las-ramblas-incident/
Tourists on segways 'egged' in Barcelona as protests mount over crowds
When Edgar Torras started leading tours of Barcelona, locals thanked him for bringing in tourists. Seventeen years later, they pelted his customers with eggs and the city has further restricted his route to avoid over-crowding in the historic centre.
"Suddenly we seem to be the enemy," said Torras, founder of Barcelona Segway Glides.
Read more: http://www.traveller.com.au/tourists-on-segways-egged-in-barcelona-as-protests-mount-over-crowds-gxybt9#ixzz4q427r4qC
Israel's newest tourist attraction: the anti-terror training camp
There are many reasons to visit Israel. Depending on your interests, you might go for the key religious sites dotted across Jerusalem and cities such as Nazareth, the Bauhaus buildings of the White City district of Tel Aviv, the sandy beaches and cosmopolitan vibe in the same city – or perhaps the famously salty waters and hotel resorts of the Dead Sea.
And, of course, the chance to fire a high-powered weapon, take part in a staged terror "incident", and train in mixed martial arts with Israeli combat veterans.
Read more: http://www.telegraph.co.uk/travel/destinations/middle-east/israel/articles/israel-anti-terror-training-camp-for-tourists/
US tourist assaulted for Nazi salute
Taboo gesture also lands American in hot water with police
Sadly we're used to seeing tourists, if only a small fraction of them, do stupid things. Mark the action of this traveller down as idiotic, and insensitive.
An American tourist, who was travelling in Germany, was attacked after giving a Nazi salute several times in public in the eastern city of Dresden.
Local police said the 41-year-old was heavily intoxicated when he made the offensive gestures, with a blood alcohol level of 0.276 percent.
Read more: http://www.traveltalkmag.com.au/news/us-tourist-assaulted-for-nazi-salute
Ryanair calls for two-drink maximum at airports
Ryanair has waded into a debate on how to curb drunken behaviour on flights by suggesting passengers should be limited to only buying two drinks each at the airport.
The budget carrier says the problem passengers are those who "preload" in the departure lounge rather than those who drink once onboard flights, in response to BBC Panorama investigation into the issue that aired on Monday.
Read more: http://www.telegraph.co.uk/travel/news/ryanair-drinking-ban-airports-two-maximum-disruptive-drunk/
Travel Deals
36% off Grand Hyatt Melbourne
Hotels Combined currently has some excellent hotel deals in Melbourne, Australia. Stay in the luxury Grand Hyatt for only $388 per night, normally $611. See hotel deals here.
3 Night Bali Hotel stay from $89
You read that right. 3 nights for just $89 in Seminyak, Bali. Normally $366. Now that's savings! See the deals here.
58% off Hoi An Hotels
Stay at the luxury boutique hotel, Lantana Hoi An Boutique Hotel, in beautiful Hoi An with a balcony overlooking the water for just $91 per night (normally $215). Lots more hotels available – see all Hoi An hotel deals here.