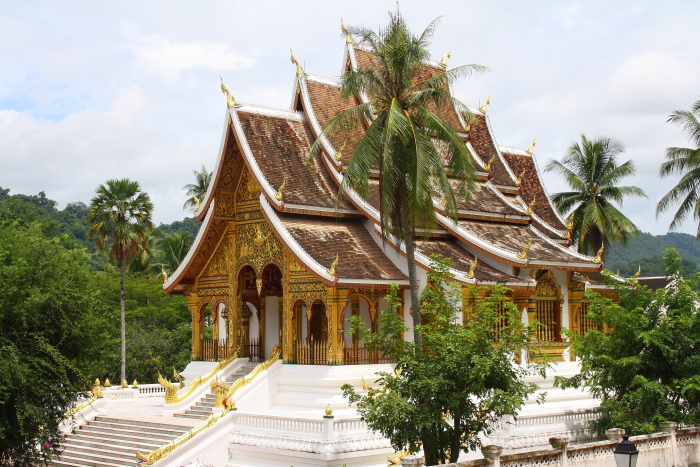 Here are today's travel industry news headlines and some amazing travel deals to enjoy.
Travel News
Latest travel news headlines
Could new China railway put Laos on the tourist map?
(CNN) — 
Golden temples, Mekong River cruises, mighty waterfalls, and nearly two dozen national parks.
On paper, Laos has it all.
But the land-locked Buddhist country welcomed only around 4.2 million visitors in 2016 — a paltry achievement compared with its southeastern Asian neighbors.
In that same year, there were 32 million tourist arrivals in Thailand, 26.8 million in Malaysia and over 10 million in Vietnam — all countries boasting long coastlines of gorgeous beaches.
Meanwhile elsewhere in the region, Cambodia is famed internationally for its Angkor Wat "Tomb Raider" temples, and recently opened-up Myanmar is growing its tourism industry.
Laos, it seems, just isn't on the radar for most international travelers headed to southeast Asia, aside from young backpackers.
But things could be set to change.
US Slashes Visa Services in Russia
Russians hoping to visit the United States may have a long wait ahead of them.
As relations sour between the two countries, the U.S. has announced it will dramatically slash visa services in Russia, Bloomberg reported.
All non-immigrant operations will stop August 23 and will resume on a reduced scale September 1, according to a statement posted on the U.S. embassy website.  As of September, only Moscow will conduct applicant interviews. Previously, such interviews were also held at U.S. consulates in St. Petersburg, Yekaterinburg and Vladivostok.
Read more: http://www.travelpulse.com/news/impacting-travel/us-slashes-visa-services-in-russia.html
Spain attacks: Is Europe still a safe travel destination?
(CNN)The threat of terrorism has become a grim fact of life for parts of Europe.
Thursday's attacks on downtown Barcelona and a nearby Mediterranean beach resort were latest fatal assaults in recent months against sites favored by international tourists: from an Istanbul night club on New Year's Eve, to a packed London restaurant district or a Berlin Christmas market.
The van that plowed into Barcelona's packed Las Ramblas avenue left victims from at least 34 nations among the 13 dead and 120 injured.
Frequent-flying: Airlines make it harder to earn free flights for loyalty
DALLAS (AP) — Airline loyalty programs are losing much of their allure even for frequent fliers, and the rules for navigating the system have changed.
Flying is no longer the best way to earn miles or points. The biggest bang for your buck comes from signing up for the right credit card.
And those come-ons from the airline to sell you miles? Ignore them unless you are very close to a qualifying for a big trip.
Frequent-flier programs get relatively little attention from Wall Street, and their financial importance to the airlines is not widely understood by travelers, who just hope to earn a free flight now and then.
Read more: https://www.usatoday.com/story/travel/flights/todayinthesky/2017/08/18/frequent-flying-airlines-make-harder-earn-free-flights-loyalty/578648001/
Travel Deals
Get in quick for these hot travel and hotel deals.
Phuket Villa for just $30
Stay in a luxurious poolside village at Babylon Pool Villas in Phuket, Thailand for only $30 per night. This is a 4 star villa with pool in beautiful Phuket. What a bargain! Grab the deal here.
Save 40% off Novotel Sydney
Stay in one of Sydney's best hotels – Novotel on Darling Harbour for just $287 per night, normally $469. Get in quick for this deal. Book here.