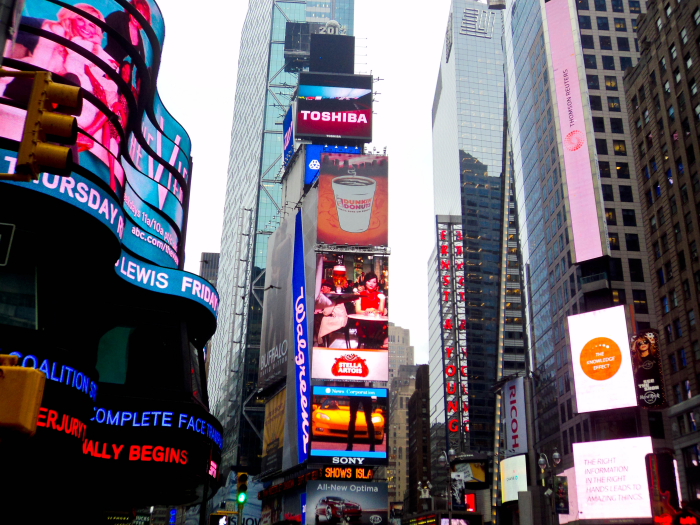 Storm grounds New York air traffic
All air travel in or out of New York has been halted as airlines ground their planes in response to an intensifying blizzard across New England.
LaGuardia and Newark Liberty Airport in neighbouring New Jersey stopped all flights late on Friday afternoon, and John F Kennedy International Airport was doing the same by early evening, New York Governor Andrew Cuomo's office said.
"The five New York City airports are open, but airlines are operating on a greatly reduced schedule, with more than 2300 flights cancelled as of mid-afternoon," Cuomo said.
Read more: http://www.smh.com.au/travel/travel-news/storm-grounds-new-york-air-traffic-20130209-2e4ra.html#ixzz2KOGTn4sT
Beach bargains: Over 75 per cent of seaside breaks will be cheaper this year than in 2012
Holidaymakers seeking a sun-kissed break in Europe this summer should be able to find a warm-weather getaway for less than they paid in 2012, according to new research.
A study conducted by the online travel agent On The Beach has found that over three in four packages for this June – 77 per cent – will cost less than they did at the same time 12 months ago.
Read more: http://www.dailymail.co.uk/travel/article-2273749/Cheap-beach-holidays-Three-summer-holidays-cheaper-2012.html#ixzz2KOGwF6kw
Bad baggage handlers busted, finally?
CARELESS baggage handlers beware: a new device could help air travellers prove when their luggage has been mistreated.
When attached to an item of luggage or piece of equipment, the DropTag device can recognise when it's dropped or mishandled via its motion sensor.
A warning is then sent to the owner's mobile phone.
Read more: http://www.news.com.au/travel/holiday-ideas/bad-baggage-handlers-busted-finally/story-e6frfqer-1226572816178#ixzz2KOF0KfxM
Suspected drunk Romanian pilot halts flight from London
BUCHAREST — Romanian airline Tarom canceled a flight to Bucharest because the pilot was suspected of being drunk before takeoff from London's Heathrow airport, it said on Friday.
In a story reminiscent of Denzel Washington's portrayal of flying under the influence of alcohol in the movie "Flight", British authorities refused permission for the pilot to take off in the Airbus A318 from Heathrow on Wednesday morning.
Read more: http://www.nbcnews.com/travel/suspected-drunk-romanian-pilot-halts-flight-london-1B8296996