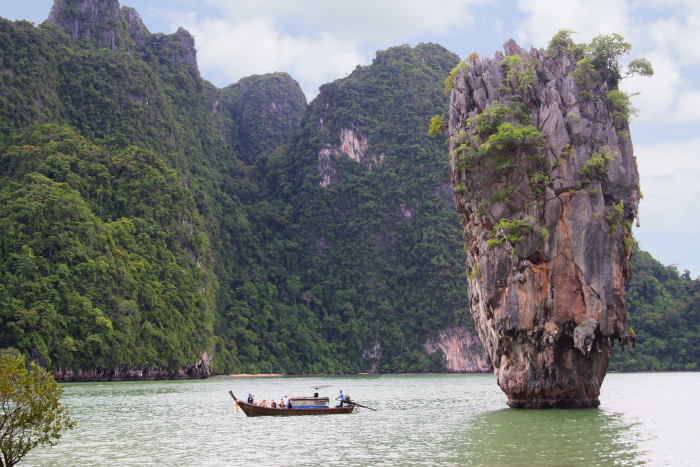 Tourists fined for dancing topless in the streets of Thailand
It may be a new year but misbehaving tourists are still up to their usual tricks abroad.
Thai police have fined two women for public nudity after a video surfaced of the bare-chested duo hanging from the windows of a slow-moving SUV surfaced online over the weekend.
According to the Phuket Gazette, the incident occurred on Jan. 2 in the streets of Patong, Thailand— a popular beach resort towns on Phuket Island.
"We were made aware of the video at about 2 pm yesterday," Lt. Col Sutthichai Thianpho of the Patong Police told the Phuket Gazette. "It didn't take long to track down the suspects as we had the license plate number of the vehicle."
Read more: http://www.foxnews.com/travel/2016/01/04/tourists-fined-for-dancing-topless-in-streets-thailand/
Australian man dies, woman injured in snowmobile crash in Whistler, Canada
AN AUSTRALIAN man has died and his female passenger injured following an accident on a late-night snow tour in Whistler, Canada.
Canadian Wilderness Adventures released a statement confirming the death of the 65-year-old man following an accident at 11pm (local time) on New Year's Day.
"It appears the male driver lost control of the snowmobile which caused him to leave the snowmobile track where he came in contact with a tree," it said.
Staff and a nursing student on the tour provided first aid until emergency services arrived.
"Despite their efforts, the male driver was pronounced deceased on scene by paramedics," the statement added.
The 54-year-old female passenger was transported to Vancouver where she was being treated in hospital for her injuries.
Read more: http://www.news.com.au/travel/travel-updates/incidents/australian-man-dies-woman-injured-in-snowmobile-crash-in-whistler-canada/news-story/0aa58e4ac6716cf3b4e59f0da20a9e23
Boeing Fined $12M for Failing to Quickly Address Fuel Tank Blast Risk
WASHINGTON — Boeing has agreed to pay $12 million for failing to meet a deadline to submit service instructions that would enable airlines to reduce the risk of fuel tank explosions on hundreds of planes, among other violations, the Federal Aviation Administration said Tuesday.
Boeing must also take a series of actions to improve the safety certification of its planes and its aircraft production quality control, the FAA said in a statement. The settlement is the second largest for regulatory violations in the history of the FAA.
"It is imperative that everyone complies with our aviation system's high safety standards," said Transportation Secretary Anthony Foxx.
Boeing said in a statement that the fine "fairly" addresses the matter.
Read more: http://www.nbcnews.com/business/travel/boeing-fined-12m-failing-quickly-address-fuel-tank-blast-risk-n484551
Terrifying footage shows tourists' VERY close encounter with a tiger as it checks out their safari truck – which has no doors
This is the shocking moment a tiger paces inches from tourists – who somehow manage to remain calm despite their truck appearing to have no doors.
The alarming footage was shot during a safari at the Umred Karhandla Wildlife Sanctuary near Nagpur in India.
While the point of a wildlife trek is undoubtedly to get close to some of the spectacular animals of the bush, in this video, there are very obvious safety aspects that appear to have been neglected.
Read more: http://www.dailymail.co.uk/travel/travel_news/article-3383531/Too-close-comfort-Tourists-come-inches-huge-tiger-wildlife-sanctuary-paces-truck-NO-DOORS.html#ixzz3wLt11iSX