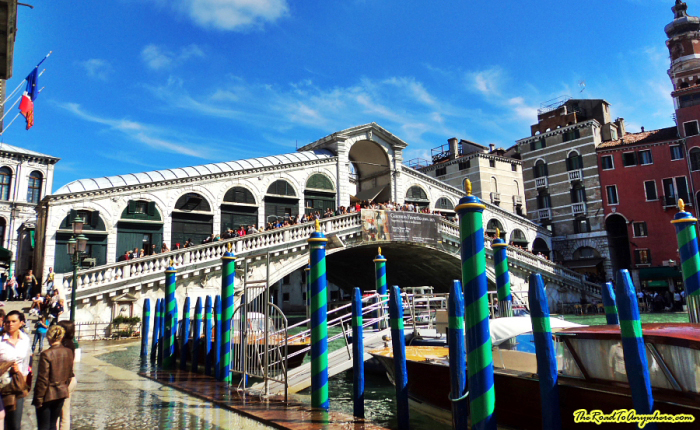 Tourists in Venice swap gondolas for wellington boots and swimming costumes as heavy rain floods The Floating City
The Floating City has been living up to its nickname after high tides and heavy rain flooded the streets of Venice.
Seventy per cent of central Venice was under water yesterday after rainfall and seas whipped up by strong winds brought the Italian city's high tide mark to its sixth-highest level since records began in 1872.
But tourists refused to let the weather dampen their spirits and many donned wellington boots and swimming costumes to make the most of the city's historic waterlogged squares.
Read more: http://www.dailymail.co.uk/travel/article-2231703/Flooding-Venice-Tourists-swap-gondolas-wellington-boots-heavy-rain-hits.html#ixzz2CGgzw07y
Flight choas as Europe erupts in protests
HUNDREDS of flights in and out of Europe have been cancelled as anger boils over on a Europe-wide day of strikes and mass demonstrations.
In Spain, Iberia, Iberia Express, Air Nostrum, Vueling, Air Europa and easyJet cut more than 600 flights including some 250 international routes. Ryanair said no flights had been scrapped yet.
Portugal's TAP said it was grounding more than 170 flights, most of them international.
At Heathrow there were 35 cancellations – with British Airways axing flights to Madrid and Barcelona as well as return services to Lisbon in Portugal – while Gatwick Airport reported approximately 13 cancellations.
Read more: http://www.news.com.au/travel/news/clashes-erupt-across-europe-amid-cuts/story-e6frfq80-1226517080883#ixzz2CGeGKhbi
Boeing regains title of world's leading plane maker
The European aircraft manufacturer Airbus said on Monday that it received orders for 403 planes in the 10 months from January to the end of October, half as many as US rival Boeing which has regained the title of world's leading plane maker which it lost in 2006.
In October, Airbus chalked up orders for 23 planes, including four wide-body A350-900 models for the Libyan airline Afriqiya that was just unveiled.
Read more: http://www.smh.com.au/travel/travel-news/boeing-regains-title-of-worlds-leading-plane-maker-20121113-2999g.html#ixzz2CGezeYUa
Sri Lanka package holidays 'unethical', claims campaign group
The Sri Lanka Campaign for Peace and Justice claims certain hotels, airlines and attractions around the country – including a number of wildlife sanctuaries – have political or financial links to the alleged perpetrators of human rights abuses.
It has launched a campaign called "Think Again" which warns tourists of a "culture of impunity" in Sri Lanka, a country in which "continued abuses thrive".