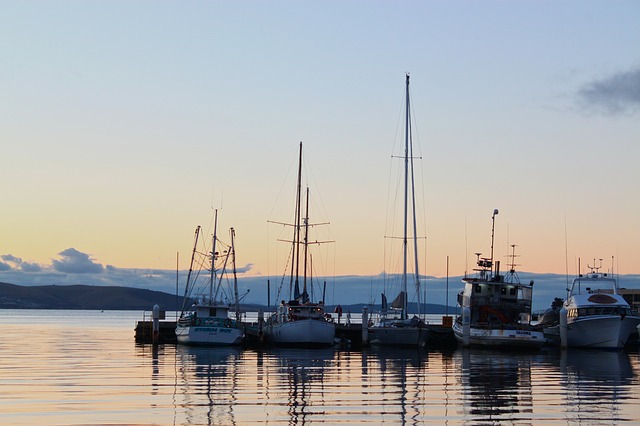 Have you ever been in a place where both history and modernity exists all at once? In places like Malaysia and most parts of Europe, you will see old-world designs mixed in modern luxuries like medieval buildings housing in brands like Zara or Givenchy. In a way, seeing this blend somehow gives a city more personality and texture that while some places chose to keep their history in museums, you can bet that there will be cities that brandishes it proudly. Other than Asian and European cities, Tasmania in Australia is another place where you can find this.
The magic of Hobart city
Hobart city, the capital of Tasmania, has a rather grim history. While it was initially established to keep the French from setting up a colony, Hobart soon became a penal colony for the British. Convicts were sent here to do many years of hard labour until the Anti-Transportation League put a stop to it. Today, there are no convicts to speak of, obviously, but that part of the city's history lives on in its architecture, tied together with contemporary conveniences modern society is enjoying.
Indeed, Hobart city is one of the most attractive places to visit. Here are some places you should never miss:
Visit the Museum of Old and New Art
The Museum of Old and New Art is the biggest privately funded museum in Australia. It is one of the places that turned Tasmania into a must-visit destination. Located at the banks of the Derwent River, MONA looks like a fort from a fantasy novel. Inside the labyrinthine museum, you will find what some people consider to be controversial art, with themes such as passion, death, and decay; all depicted in amazing detail. After your trip to the macabre, you can chill at The Source, an al fresco cafe, wine bar, and restaurant.
Shop at Salamanca Place
Surrounded by Georgian sandstone warehouses along Hobart's waterfront, Salamanca Place is where you will catch a glimpse of what industrial life is like during the 1830s. The warehouses used to be a storehouse for wool, grain, and other goods. Now, there are 300 stalls selling unique and artistic items, from woodwork to local snacks. The Salamanca market is open every Saturday, so make sure you get there early so you can get first dibs on the items!
Climb Mount Wellington
You may not know it yet, but the city of Hobart is located at the foot of Mount Wellington. You may choose to hike, cycle, or if you prefer something less strenuous, walk along the path up Mount Wellington. However, if you are feeling adventurous, you can even scale the summit. It is a 1300-metre sub-alpine summit and has the most picturesque views of the city, and the winding river and rolling hills of Derwent.
Have a beer at Battery Point
For this destination, you can check this car rental in Hobart called DriveNow because Battery Point would be more convenient to explore if you have a car. Battery Point started as an artillery, now it is a suburb filled with Victorian-style houses. However, what visitors really want is a good pint of beer which you can get at Shipwrights Arms where you can get a unique pub experience. You will find it by looking for a 175 year old architectural landmark called Kelly's Steps, follow the sandstone mansions and colonial cottages near Kelly's Steps, you will end up at Shipwrights Arms.
Now, are you ready to explore the many wonders of Hobart, Tasmania?