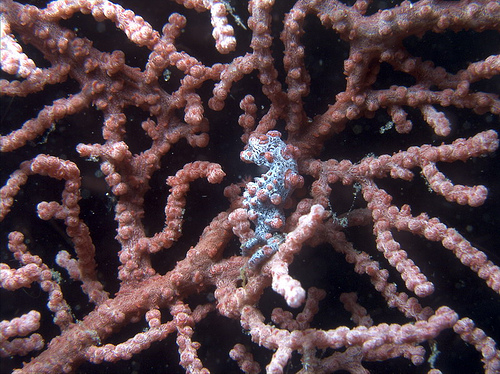 Indonesia is a county that is known for its vibrancy and colour, the sights the sounds and of course the beautiful scenery, but there is so much more to Indonesia than meets the eye.  There are the variety of islands and the ocean and the vast undersea world that is just waiting to be explored.  Expedia offers flights and accommodation at affordable prices to explore and dive in this one of a kind destination. Listed here are some of the best destinations for scuba diving that you could ever hope to find.
Sulawesi
With an incredible 6,000 metres of coastline you are not short of diving opportunities.  The underwater landscape is just as dramatic as the shoreline with seemingly bottomless trenches and drop offs that start right at the edge of the coastline.  This is a place where visitors return to again and again as there is just so much to experience.
Some areas have strong currents that you need to be aware of but the nutrients that these currents carry are what make the coral reefs here so spectacular.  Diving is available here all year round and there are plenty of dive resorts to choose from.
Gili Trawangan
This is a tiny island with a lot to offer; it is located to the east of the beautiful island of Bali and is your typical white sands paradise island. It is also a great place to come and dive at any time of the year, the island is fringed with beautiful coral reefs and incredibly clear waters which offer diving opportunities for all levels of diving experience. At Shark Point located off the northern shores of the island you will find basking reef sharks, a large amount of turtles and during a full moon the place is filled with parrot fish.
To the south of the island Manta Point offers opportunities for even the most novice divers where they can get up close and personal with rays and octopus'.
Gili Air
Hann's Reef is located just to the east of Gil Air and is a fabulous site for those who are interested in underwater photography are there are some incredible specimens to capture on film.  Here you will find strange looking creatures like frog fish and leaf scorpion fish and numerous varieties of shrimp; this is a dive suitable for all levels of expertise.
The Air Wall is also a site that is suitable for everyone and is one of the biggest dive walls in the region with a sheer drop that extends from a mere five metres down to thirty metres, it is located to the east of the island of Gil Air and offers the opportunity to encounter some incredible marine life.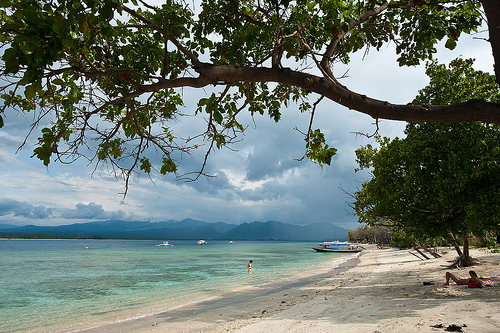 Bali
Bali is widely regarded as being one of the most beautiful islands on the planet and is very popular with holidaymakers from all over the world.  Shore based diving is popular, and in such incredible surroundings it's hardly surprising.  One of the best things about diving in Bali is the wide variety of sites that are on offer from spectacular volcanic drop offs to pastoral beds of swaying sea grass.
There is plenty of marine life to see and photograph from seahorses to the amazing mola mola.  Bali has a dive season that runs through the whole year so it is always the right time to dive here; if you are looking for sharks plan your visit between June and September
Komodo
This is an incredible land of dragons, a remote and unique island where you will occasionally see one of the famous dragons making a patrol of the coastline, or looking down at you on the beach from a rocky overhang.  The majority of the reef that surrounds the island is part of a National Park and is protected.  Divers can enjoy sheer drop offs, currents and some incredible marine creatures.
About the author: Rutger is a SCUBA instructor and traveled the world when he was teaching SCUBA. Recently he founded Book Your Dive where you can review, compare and book your scuba dives. Check it out. 
Photo credit 1, Photo credit 2