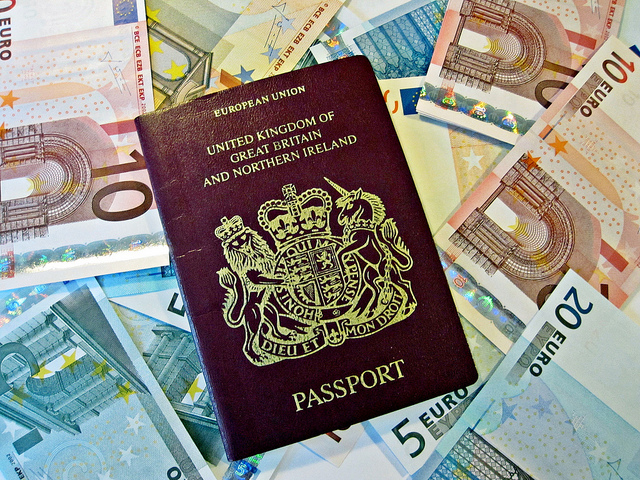 One of the biggest fears that people have when travelling is getting their passport or money stolen. In my experience the majority of people out there in the world are nice, friendly and honest people. Unfortunately it doesn't matter where you go, there will be people looking to steal from you. Some thieves are so sneaky that they can steal your wallet or passport right out of your pocket or hand bag without you even knowing it.
The best way to keep your passport and money safe when you travel is to keep it hidden and difficult for thieves to access. Most thieves are opportunistic, so if you make it too hard for them then they will generally stay away from you.
Carry a small amount of money around with you in your pocket, wallet or purse, and keep the rest of your cash, credit cards and passport in a more secure place on your body. Here are a few products that are perfect for securing these important items.
Eagle Creek Travel Gear Deluxe Security Belt
The Eagle Creek Deluxe Security Belt is a money belt with plenty of room for all of your important items. It has two separate zippered pockets with compartments so that you can organize your cards and money. It has a thin quick release buckle and sits nice and flat to your body, so people won't even know you're wearing it under your clothes.
Leg Money Belt
The Leg Money Belt is similar to the normal body money belt, except it is designed to wrap around your leg. This can be a great idea if you are wearing very tight or thin clothing and are afraid that the body money belt might be visible. It also contains multiple pouches to separate your items.
Secret Stash by Braza
The Secret Stash by Braza is obviously an item for the ladies. It's not uncommon for women to keep their money or credit card stashed in their bra, but how secure is it really? This item takes that idea and puts it into the form of a money pouch that attaches to your bra. It is designed to attach to the plunge of your bra, but can also be attached to the wing of the bra or even to your underwear. It may not be able to hold your passport, but it is certainly large enough to keep your cash and cards secure.
Rick Steves Silk Neck Wallet
The Rick Steves Silk Neck Wallet is great for those who don't want to wear a money belt. It is a basic pouch that hangs around your neck and concealed under your shirt. Made of a comfortable silk material, this neck wallet has several compartments to keep your cash, cards and documents safe and organized.
Photo by Images_of_Money on Flickr