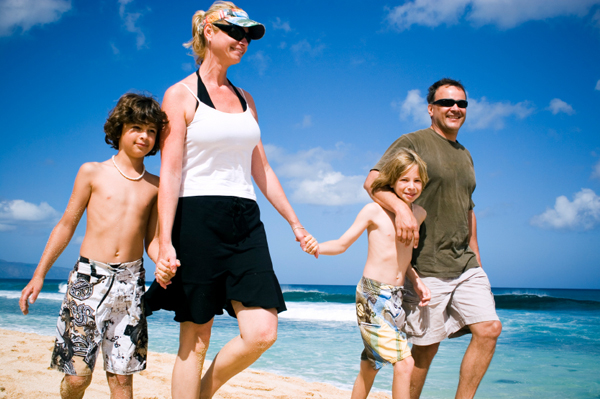 The first image that comes to mind for most people who are contemplating traveling with kids is one of a tired and frustrated parent trying to keep rowdy kids in check at an airport lounge, or hushing noisy kids aboard an airplane while getting disapproving looks from fellow passengers. But traveling with kids can be an awesome experience if you are armed with the right information and start planning early.
Here are 11 Techniques for Traveling with Children
Schedule Departure After Nap Time
Traveling excites children; therefore, they find it hard to sleep en route until they are tired and irritable.  To make them feel more relaxed during the journey, aim to leave after their nap time. This will help them feel refreshed and energized for the trip ahead.
In-flight Entertainment
Kids will quickly get bored on flights, and worse, they will also get bored playing with their usual toys. So the key to keeping them distracted is novelty. You can buy a few new toys for travel and present them to your kids one toy at a time, every hour or so. You should also install child-friendly apps on your phone or tablet to keep them further entertained. Do your best to keep the noise levels low so as not to disturb fellow passengers.
Take Your Time
You don't want to be rushing kids through a crowded airport – that is a recipe for confusion. Have an early start so you will have plenty of time to go through security, check in luggage and settle the kids in the waiting lounge.
Hands-Free Luggage
If you are traveling with more than one child, keeping your hands free will help you navigate faster. Take a backpack as your carry-on. You will not have to keep track of it; therefore, you can focus on monitoring the children. You can also carry a tired child or hold their hand.
Consider House Swapping
Instead of booking a hotel, staying at a house will be more comfortable for your children. It is not only cheaper but will also provide more room for them to play and you can prepare their favorite meals instead of being stuck with hotel food. If you are wary about the condition of the house, you can book the first night at a hotel then find out if the house meets your needs before moving in.
Carry Extra Documentation
When traveling overseas with your child, there are a number of instances where you may need extra documentation. For example, if you have an adopted child, you must bring their adoption papers, if you are the only parent traveling, you might be asked for proof of consent from your child's other parent. To be on the safe side, carry birth certificates and consent letters from the other parent.
Engage Older Children
Involve your older children, especially teenagers, in the planning of the trip. Ask for their opinions. Let them suggest what they might want to do once you arrive at your destination. This will make them less likely to spend all their vacation time on the internet.
Carry a Spare Set of Clothes
The odds are that your child will spill something on their clothes. Besides that, some kids get motion sickness and might throw up while in transit. Or, there may be a diaper blowout. A spare outfit will come in handy in any of these scenarios. Choose simple outfits that will be easy to change in cramped spaces, for example, an aircraft bathroom.
Check Their Backpacks before You Leave
You can let your older children carry their own backpacks. You can shop for customized backpacks on websites like Luggage Direct. Choose those with external pockets where your kid can put something they need frequently. But be sure to check what they have carried so that you can remove any unnecessary items. Otherwise, you might end up with a child that is carrying a heavy bag while complaining about it and the backpack will eventually be passed on to you.
Confirm the flight price for toddlers
Don't assume that any child under two will not be required to pay an air fare – that usually applies only for domestic travel (and not for all airlines). Most airlines charge 10% of the full adult fare on international flights to have your little one sit on your lap, and some charge as much as 33%. Double check the price before your trip and if it is too high, you can choose to simply buy a normal ticket and get some extra space.
Carry an Emergency Kit
A small emergency kit will be useful if your child needs some medical attention during your journey. Include fever relievers if your child gets sickly, ear drops to tackle the discomfort of air pressure changes during flights and any prescription meds.
Although, it takes a lot of effort and resilience to travel with children, remind yourself that the trip is an adventure, not a hardship to endure. So apply the techniques above to make things easier for you and your kids.